The Canadian government issued a new passport and identity to a Mossad agent now living there, according to Shalom Toronto.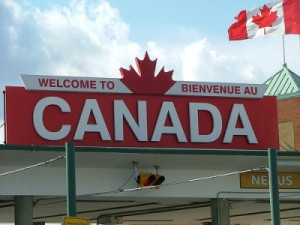 The alleged agent is accused of participating in the assassination of Mahmoud al-Mabhouh, a senior official of Hamas's military wing who was killed during his stay at a Dubai hotel in 2010.
The claim, which remains unconfirmed, was made in an interview with Iranian-Canadian businessman Arian Azarbar to QMI News. Azarbar is currently under investigation on charges of spying for the Islamic Republic.
But the information did not stem from Iran, Azarbar claimed. The alleged spy insisted to the news agency that his own information on the subject came from Trina Kennedy, a senior clerk at Canada's Immigration office and a former romantic partner. He said that Kennedy revealed the information while intoxicated, then asked him to keep it private, like it never happened.
"The Canadian government has said we had nothing to do with this, but it is a lie," Azarbar said, according to the Toronto Sun. "The girl who was in charge of that file at Passport Canada, with whom I had a relationship, she told me about it."
"How come nobody is talking about that?" Azarbar added.
Azarbar's revelations led to an internal investigation of Immigration Minister Chris Alexander, QMI noted, adding that Kennedy was relieved of her duties and that her access to classified files was severely restricted.
Azarbar also apparently revealed the exact name of the Mossad Agent and even his home address, but QMI chose not to publish the information for the individual's own safety.
Al-Mabhouh was the terrorist responsible for ensuring that Iranian weapons shipments arrived safely in Gaza, until he was assassinated in his 5 star Dubai hotel room on January 19, 2010. He was also one of the founders of Hamas's military wing, the Al-Qassam Brigade, and was responsible for the murder of two IDF soldiers in 1989. 
No official group ever claimed responsibility for Al-Mabhouh's death, but the international media speculated for months that the Mossad was involved.
Source material can be found at this site.