Former DEA administrator Peter Bensinger is like a lonely voice crying out in the wilderness – an anti-drug crusader who served three American presidents, now battling the perils of pot at a time when legalization is all the rage.
"I think it's a disaster," he told "Power Players" of the rapid growth in sales of recreational marijuana in Colorado and Washington and medicinal pot in 18 other states.
It "will damage the young people in that state. It will damage the industries in the state, and put the highways in jeopardy," he said. "Plus, it's against federal law and the Constitution and our international treaties."
Bensinger argued that the public, and politicians now pushing to legalize the drug, have been duped by the "myth" that marijuana can do no harm.
"You'll dissipate a drink in about an hour per drink; marijuana can stay in your body for a week," he said. "It goes to where we're fattest, which is our brain. … It causes short-term memory loss if used chronically. It impacts on the immune system if used regularly. It affects your depth perception."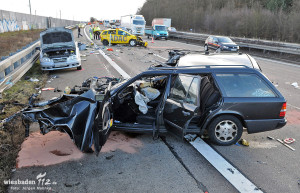 He said recent statistics show a spike in traffic fatalities from drivers high on pot and a significant influx in hospital emergency room visits due to overuse of the drug.
As for President Obama's claim in a recent interview with "The New Yorker" that marijuana isn't more dangerous than alcohol, Bensinger said it's just flat wrong.
"I don't agree with the president at all and neither does his director of the National Institute on Drug Abuse, Dr. Nora Volkow, nor the American Medical Association. They both say marijuana is not safe," he said. "The Food and Drug Administration, not legislators, should decide what's medicine. And the Congress should decide, not the president of the United States, what's legal."
The Obama administration's decision not to enforce federal statutes that conflict with the legal distribution of pot in Colorado and Washington also puts many DEA field agents in those states in a bind, Bensinger said.
"You think that this world is strange because you took an oath of office to uphold the law and the constitution of the United States and enforce the federal laws," he said of the DEA agents in states where marijuana is legal. "And you've got a president who is unwilling to do it."
While proponents of marijuana legalization contend that it will curb illegal activity by regulating the sale of the drug, Bensinger said he believes that it will instead increase in illegal activity by enticing drug traffickers to operate more openly.
"Believe me, they'll come to Colorado, they already have arrived," he said. "They see this legalization as a great opportunity, to sell to the young people, and to sell to the others who are now going to be able to have marijuana in possession."
For more of the interview, and to hear why Bensinger believes the American public will ultimately reject the legalization of marijuana, check out this episode of "Power Players."
Editor's note:  Bensinger is currently president and CEO of Bensinger, DuPont & Associates, a private consulting firm that promotes drug-free workplaces. Among the services offered to clients are employee drug testing, health and safety training programs and risk management.