Flight MH370 departed Kuala Lumpur at 12:55 a.m with 227 passengers, and was scheduled to land in Beijing at 6:30 a.m., the airline said. It went missing two hours into the flight and disappeared off the radar at 065515 North (longitude) and 1033443 East (latitude).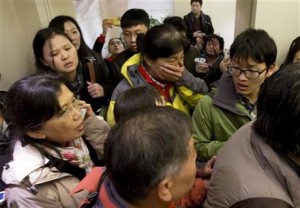 Malaysian officials investigating the disappearance of a Malaysia Airlines jetliner Saturday said they were not ruling out Islamic terrorism.  The largest religion in Malaysia is Islam, whose followers make up 61% of the population. Islam is recognized as the state religion of Malaysia.
Malaysia Airlines CEO Ahmad Jauhari Yahya said there was no indication that the pilots had sent a distress signal, suggesting that whatever happened to the plane occurred quickly and possibly catastrophically.
Foreign ministry officials in Rome and Vienna confirm that names of two nationals listed on the manifest of the missing Malaysian airlines flight match passports reported stolen in Thailand. Al Queda plans to use Italian and Greek passport in the past to pass of Arabs as Italians on international flights. Al Qaeda terrorist network point to a common thread,  the ease with which many in the network travel the world using fake passports or illegally obtained immigration documents.
A Muslim named Ahmed Ressam, was somewhat of an expert in fake passports. He used a counterfeit French passport to enter Canada and apply for political asylum. While living there, he supplied fake Canadian passports to other Algerians. And he used a fake Canadian passport under the alias of Benni Noris in his failed attempt to enter the United States and bomb Los Angeles International Airport.
Ressam recently testified that he was trained in these and other "security" techniques at one of Osama bin Laden's training camps in Afghanistan. He also testified that an Al Qaeda representative had recruited him to supply the group with false Canadian passports.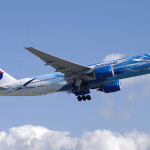 Investigators believe that there may be specialized Al Qaeda terrorist cells in the U.S., Canada, and Europe whose only job is to supply Al Qaeda with passports and other documents that can be used by its operatives. There are various ways they obtain and use passports:
Italy's Foreign Ministry said Saturday that an Italian man whose name was listed as being aboard is traveling in Thailand and was not aboard the plane. It has now emerged that two passengers were travelling using stolen passports, this could be a sign of Islamic terror.
It doesn't sound very good," retired American Airlines Capt. Jim Tilmon told CNN's "AC360." He noted that the route is mostly overland, which means that there would be plenty of antennae, radar and radios to contact the plane.
The oil slicks were spotted late Saturday off the southern tip of Vietnam and were each between 10 kilometers (6 miles) and 15 kilometers (9 miles) long, the Vietnamese government said in a statement.