The clean-shaven young man with a winning smile had passed through   Kuala Lumpur International airport security without any problems. He was wearing jeans and a T-shirt with smart brown loafers, not baggy clothes or trainers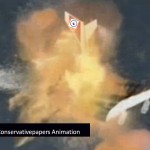 The body search was perfunctory. His small backpack contained a couple of books and lads' magazines. The small diabetic kit with the syringe attracted sympathy in one so young.
Safely on board, he settled down to read a magazine as the 777 took off for China.
Somewhere over Vietnam, the young man went to the lavatory, where he injected his 'insulin' into his stomach. He quickly returned to his seat as the liquid combined with explosives implanted inside him. 
He then blew up. The blast tore a hole in the fuselage and the fuel tanks exploded. 
The insulin he had injected was, in fact, the liquid chemical explosive triacetone triperoxide (TATP), which detonated the plastic explosive in his stomach.
 Malaysia AirlinesFlight MH370, with 239 passengers, disintegrated and fell from the skies. No survivors have been found.
This is, of course only a probable account of a terrorist attack on the missing jetliner as authorities are still trying to figure out what happened.  These tactics and technique have been developed by Islamist, and they terrify counter-terrorism experts. Also the two men used stolen passports to board the Malaysia Airlines flight that vanished without a trace last Saturday both tickets arranged for by a shadowy Muslim Iranian known only as "Mr. Ali," according to a new report Monday.
We are in the age of the human bomb.  U.S. intelligence experts admitted recently that Al Qaeda's master bomb maker Ibrahim al-Asirir had devised a way of concealing explosives inside the body that can avoid detection by sophisticated scanners.
They also claimed Al Qaeda had developed an undetectable liquid explosive that can be soaked into clothing and ignited when dry.
You many be surprised to learn the 'human bomb' has already been used. In Kabul, it was recently confirmed that an attack in 2012 had been by an Islamic suicide bomber who had planted a bomb inside himself.
The target was Asadullah Khalid, head of Afghanistan's equivalent of MI5, the National Directorate of Security. He comes from a political dynasty and probably worked with the CIA during the rebellion against the Taliban between 1996 and 2001.  
In early 2007, Khalid survived a suicide bomb attack on his motorcade, with superficial injuries. In 2011, the Taliban tried to kill him again. They do not give up, especially with such a major target. 
Then, on December 6 , 2012, Khalid was told that a 'peace envoy' had appeared, dispatched by the Taliban's ruling Shura Council. He received this 'envoy' in a Kabul guesthouse.
Having already survived two assassination attempts, Khalid was taking no chances. Aides took the mystery visitor to a basement safe room, where he was ordered to strip under the gaze of closed-circuit TV cameras. 
Satisfied that the man had no weapons or explosives, he was presented to Khalid. 
In that instant, the 'peace envoy' blew up. Khalid survived, but with severe abdominal injuries and wounds to his hands and arms. 
It remains unclear where the bomb was concealed, though Afghan security experts think it was inside the bomber's rectum or scrotum. How it was triggered is also unknown. 
Khalid was flown to Washington's Walter Reed Medical Centre, which has expertise in treating blast injuries. He returned to Afghanistan in early April, but had to be flown back to the U.S. after complications occurred. 
The mystery bomber was not the first instance of a terrorist using explosives inserted into their body in an attempt to assassinate a well-protected target. 
Another attempt was made on a member of the ruling royal family in Saudi Arabia in 2009. 
In August 2009 Prince Mohammed bin Nayef, Saudi Arabia's Interior Minister, was informed that a young Yemeni had offered to surrender his jihadist beliefs — but only to the prince in person.  
The bomber came to the prince's luxury villa in Jeddah. Shortly after being extensively searched and introduced to the prince, he blew up when explosives hidden in a mobile phone in his rectum were detonated by a phone call. 
The bomber's body was blown to pieces, with his arm embedded in the ceiling. Prince Nayef was shaken but unscathed, apart from two bandaged fingers, visible when he appeared on television shortly afterwards.
The dead bomber was Abdullah al-Asirir, brother of Ibrahim al-Asirir, who, as  mentioned above, is Al Qaeda's chief bomb maker in the Arabian Peninsula. 
Airport scanners wouldn't catch this plot?  They're superficial. The most advanced ones in use today can show your scrotum or nipples  in excruciating detail, but they can't see a bomb inside a terrorist. Several months ago, when TSA administrator John Pistole was asked whether "current technology" could detect an explosive "in a body cavity," he said no. "If they do a body cavity bomb, we're not going to detect that," he told USA Today. "We can't eliminate that risk." Yesterday, the vice president of Rapiscan Systems, which makes the backscatter machines used in U.S.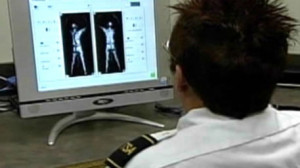 airports, agreed. The machines, he explained, are "designed to detect threats on the body, not in the body."
On February 24, 2014, the Turkestan Islamic Party (TIP) released a video-recorded message titled "We Are Coming O Buddhists." The message is presented by Sheikh Abu Dhar 'Azzam, who extols the acts of the foreign fighters (muhajireen) coming from Eastern Turkestan and calls upon Muslims to support them with money and men. Addressing the "Chinese and Buddhists," Abu Dhar warns Chinese of dire punishment for their crimes against Muslims and Islam, and says that killing them and shedding their blood is "good."
The Malaysian jet was heading to China this week before it was lost over Vietnam.  Almost two-thirds of the passengers on the flight were from China.
[youtube ghiau7wMgRA nolink]
[youtube LGAW9fbjwT0 nolink]