The captain of Flight 370 was in no state of mind to fly the day it disappeared and could have taken the Boeing 777 for a "last joyride" before crashing into the Indian Ocean, a fellow pilot says.
Captain Zaharie Ahmad Shah's world was crumbling, said the long-time associate. He had been facing serious family problems, including separation from his wife and relationship problems with another woman he was seeing.
The man, who spoke to the Herald on condition of anonymity, said Captain Zaharie was "terribly upset" when his wife told him she was leaving and believed he may have decided to take the Malaysia Airlines plane to a part of the world he had never flown in.
Police have found nothing suspicious about Captain Zaharie, a veteran pilot with 18,365 hours' experience, or his co-pilot Fariq Abdul Hamid.
However the fellow pilot raised questions about the captain's state of mind.
He guessed that Captain Zaharie may have considered the flight a "last joyride" – the chance to do things in a plane he had previously been able to do only on a simulator.
The friend said Captain Zaharie, who he chatted to when they met several times a year through work, was a fanatic for "the three Fs" – food, family and flying.
When he wasn't working he spent hours cooking or using his home-made flight simulator for a variety of situations he wouldn't experience at the controls of a commercial airline, such as flying at the highest and lowest possible altitudes.
The simulator was seized last week and is being analysed by the FBI.
Investigations so far found that, up to the point when the co-pilot said "all right, good night" to Malaysian traffic controllers, the plane had been flying normally. Military radar tracking showed the aircraft made a sharp turn soon after and started flying at altitudes as high as 45,000ft (13,716m) and as low as 12,000ft before it disappeared.
The associate believed the co-pilot must have been incapacitated and the other flight crew kept out of the cockpit.
"It is very possible that neither the passengers nor the other crew on-board knew what was happening until it was too late."
The friend said the disappearance of the Boeing 777 happened as Captain Zaharie's world was crumbling.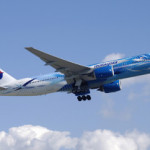 "He's one of the finest pilots around and I'm no medical expert, but with all that was happening in his life Zaharie was probably in no state of mind to be flying."
 Inquiry source: Crash 'deliberate act'
Sources close to the inquiry were quoted by Britain's Daily Telegraph as saying investigators believed Flight 370 was crashed deliberately.
"This has been a deliberate act by someone on-board who had to have the detailed knowledge to do what was done," an official source said.
Investigators believe no malfunction or on-board fire was capable of causing the aircraft's unusual flight or the disabling of its communications system, or of taking it on a seven-hour flight wildly off course.
New Zealand aviation expert Peter Clark said he believed Captain Zaharie may have been responsible.
"This had to be a pilot or somebody with expert knowledge, who had to know what they were doing to complete this," Mr Clark said.
"It had to be somebody with immense knowledge … the co-pilot would not have the capability of doing this. It's a takeover of the aircraft, it can only be the pilot."
He said Mr Fariq was "too inexperienced" to carry out the takeover – it was his first flight as co-pilot without a third pilot in the cockpit overseeing him.
Mr Clark said it would have been very simple for the pilot to reprogramme the flight management computer to fly a new course.
"All you need to do is fly it to high altitude, de-pressurise the aircraft, you kill everybody on-board including yourself and you have the flight management programmed in and it just continues to fly to the South Indian Ocean until it runs out of fuel."
But Mr Clark said it would be very hard to prove it was pilot suicide even if the data recorders were found.
The voice recorder would have been overwritten every two hours and the flight recorder would most likely record that the plane was operating normally and crashed because it ran out of fuel.
Malaysia Airlines flight crew on layover in Auckland still hope their colleagues will be found alive, despite the new information.
"I just have this gut feeling that they are still alive, and they will be found alive," said a steward who had worked with Captain Zaharie.
The fellow pilot said Captain Zaharie had a good sense of humour, was definitely not a terrorist, and loved his family.
Key developments
• Malaysian Prime Minister Najib Razak said Flight MH370 had crashed in the Indian Ocean and there were no survivors.
• He said the last known position of the plane was west of Perth.
• Malaysia Airlines said each family of the missing passengers had been offered US$5000 and further payments were likely.
• Bad weather yesterday delayed searches for wreckage in the southern Indian Ocean.
SOURCE: NZ Herald