How do you get from 5 million Obamacare enrollees to 7.1 million Obamacare enrollees in two weeks?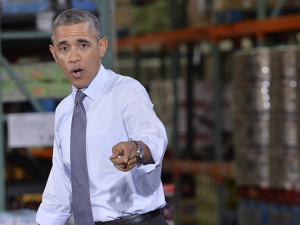 You start the applications yourself.
Health and Human Services was mailing out letters notifying certain Americans that they had already started a healthcare coverage application on their behalf.
HHS had started the applications for them.
The Shark Tank reported:
News of the HHS letter was first mentioned by a listener of the popular "Daybreak with Drew Steele" Show on Fox 92.5, which is out of Fort Myers, Florida.
After his radio show concluded, another listener emailed Steele telling him about receiving the same letter. The listener asked for their identity to masked because they worked for the state of Florida.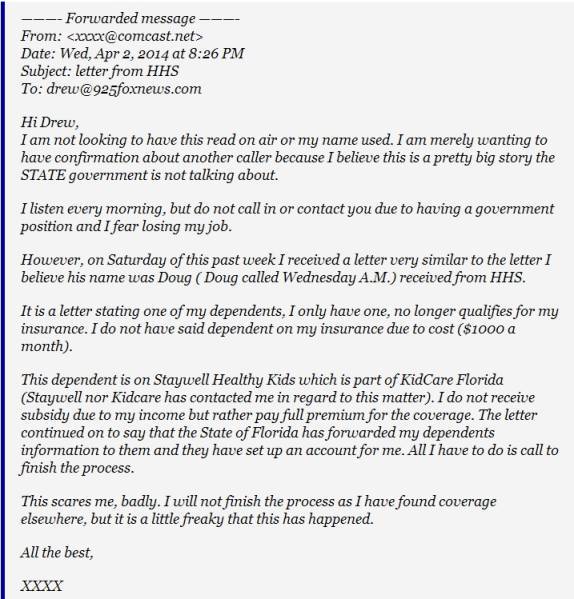 A little freaky is right. The state of Florida is now passing personal information onto HHS, where they take the liberty of filling out an Obamacare health insurance application for you.
Is this how the Obama administration is inflating the enrollment numbers, by making it easier for people to finish the application? Drew Steele posed this question: "Is HHS telling the state to give them info on families with dependants NOT on family policies so they could inflate the numbers? How many other states are doing it as well?"-Drew Steele Here is how the letter reads. You submitted an application for healthcare coverage, or made a change to your eligibility information.
Your state sent your information in a secure transaction to the Health Insurance Marketplace, because you or someone on your application does not qualify for Medicaid or Children's Health Insurance Plan (CHIP). You or someone on your application will likely be able to get coverage through the Marketplace, and get help paying for health coverage…We used the information from the state agency to start an application for you on Healthcare.gov.
You'll need to complete and submit this application to see if you qualify for Marketplace coverage. To do this, you can log into your Healthcare.gov account, or if you don't already have an account, you can create one on Healthcare.gov. HHS urged enrollees to "confirm" information and "choose a plan before the deadline." For more information about how to complete the application we started for you www.healthcare.gov/help/statetranser When visiting this web address, you will find the exact same text that is used in the letter, except for the asking  the individual to "complete the application we started for you" part.
How many more healthcare coverage applications of unsuspecting Americans has HHS has already "started" for them?
?