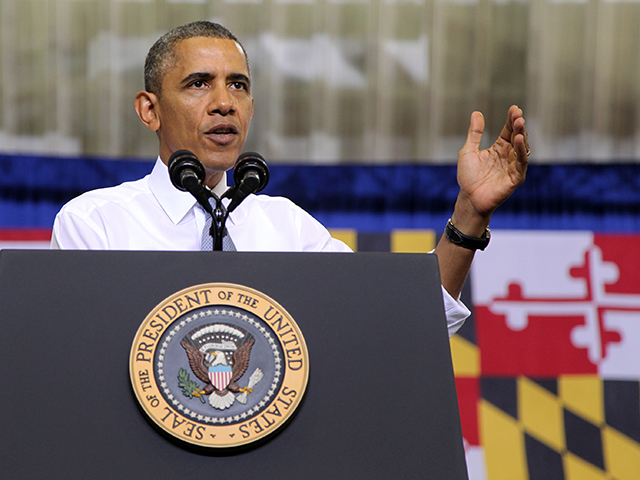 The American public wants lawmakers to move on from the political debate over the effectiveness of the Affordable Care Act, President Obama stressed today in a press conference.
"We've been having a political fight about this for 5 years—we need to move on to something else," he said, chastising Republican lawmakers for repeated votes to repeal the health law, also known as Obamacare.
After meeting with insurance commissioners and insurance plan executives earlier in the day to discuss the health law, Obama told reporters that 8 million Americans have signed up for private health plans via Obamacare's online marketplace exchanges.
A White House fact sheet said 28 percent of those who signed up for Obamacare health plans were 18 to 34 years old, an important group for health insurers looking to diffuse the costs of covering older and sicker Americans.
"I know every American isn't going to agree with this law, but I think we can all agree it's past time to move on," Obama said, noting, "The repeal debate is and should be over."
House Energy and Commerce Committee Chairman Fred Upton (R–Mich.), who is on recess with the rest of Congress, said in a statement today that Obamacare has disrupted health care for millions of Americans, increased premiums, limited access to doctors, and cancelled plans.
"[A]nd even after all of that havoc, its ability to add to the insurance rolls is based largely on the fact that it forced Americans to purchase government-mandated coverage under the threat of costly penalties from the IRS," Upton said.
When pressed by a reporter on the fact that U.S. public opinion is largely negative toward the health law, the president said he expects Obamacare to become less of a "political football" as more Americans benefit from the law's plans and expanded Medicaid coverage.
"There is a lot of fear-mongering…and then it turns out that it's working for a lot of folks," Obama said, adding that "we've also seen signs that the Affordable Care Act is bringing economic stability to more Americans."
Gallup's most recent poll on Obamacare found that 54 percent of Americans disapprove of the law while 43 percent approve. The Kaiser Family Foundation, which also conducts a monthly public opinion tracker on Obamacare, found in March that 46 percent of Americans have an unfavorable view of the health law while 38 percent are favorable toward it.
This story was produced by The Foundry's news team. Nothing here should be construed as necessarily reflecting the views of The Heritage Foundation.