Despite adding more than 8 million people to the working-age population since 2007, total employment has declined by half a million, according to an analysis by the Senate Budget Committee.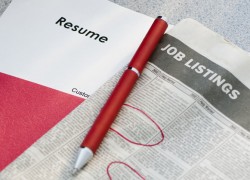 Before President Barack Obama took office 259.7 million people were part of the working-age population, or between ages 16 and 65.  Now, the number has risen to 267.7 million.
However, in the same time period, total employment declined from 146.3 million to 145.7 million.  In other words, 531,000 fewer people have jobs.
"This statistic highlights an alarming trend that has embodied the president's economic policies: more and more people are leaving the workforce entirely," according to the analysis, which was released by Ranking Member of the Senate Budget Committee Jeff Sessions (R., Ala.). "There are 58 million working-age people who are not working, and the labor force participation rate stands at 62.8 percent, the lowest level in 36 years."
Now add another 11-30 million estimated Illegal Aliens to the mix through amnesty and American will see even a further negative effect to the job market.