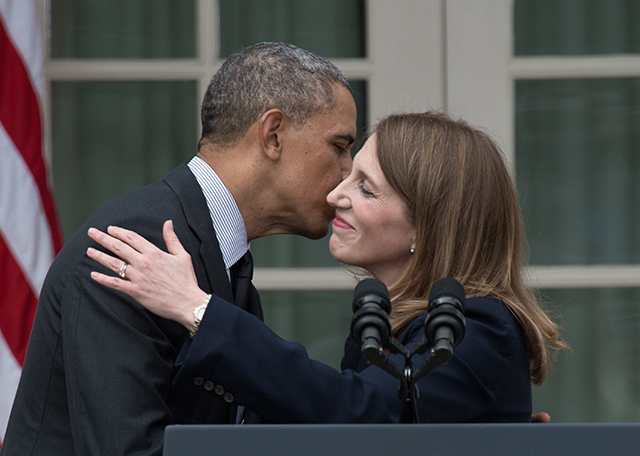 While some predicted a harsh referendum on the President's health care law, Sylvia Mathews Burwell's first confirmation hearing to lead the Health and Human Services Department was free of congressional fireworks.
Burwell, currently the director for the Office of Management and Budget, testified today before the Senate Health, Education, Labor and Pensions Committee, touting the benefits of Affordable Care Act, otherwise known as Obamacare.
"The department's work to ensure accessible, affordable, quality health care through the implementation of the Affordable Care Act is making a difference in the lives of our families and communities while strengthening the economy," she said.
The hearing was not as contentious as some that outgoing HHS Secretary Kathleen Sebelius has faced over Obamacare's problems, but Republican senators did push back at Obamacare's rocky rollout and future implementation.
"If confirmed as our HHS secretary will you be willing to be clear and honest with the American public, Congress, and this committee to the implementation of Obamacare, regardless of what the administration's policy is," Sen. Tim Scott (R-S.C.) asked, asserting that lawmakers were getting more Obamacare details from the press than the administration.
"The two pieces of principles that will guide me with regard to information are transparency and accuracy," Burwell responded.
Democratic senators used the hearing as an opportunity to ask Burwell about her commitment to encouraging states to expand their Medicaid program, secure funding for preventive services found in Obamacare, and ensure that current health care facility consolidations—sped up by the creation of Accountable Care Organizations—won't  monopolize the private health care sector.
Sen. Kay Hagan (D-N.C.) wanted to know what lessons Burwell would take away from the botched launch of Obamacare's online insurance exchange, HealthCare.gov. "There are a number of things in thinking about IT procurement as well as delivery" that could be changed, Burwell said.
The Washington Times reported that the "Red Tape Tower"—a tower of 20,000 pages of Obamacare regulations wrapped in red ribbon that was first unveiled by Senate Minority Leader Mitch McConnell—made an appearance outside of the committee room before the hearing started.
Burwell will have a second hearing with the Senate Finance Committee, which will vote on sending her nomination to the Senate floor. She was confirmed a year ago to head the OMB by a vote of 96-0.