Businessman Donald Trump said President Barack Obama has done the unthinkable by forcing rivals China and Russia to become closer allies.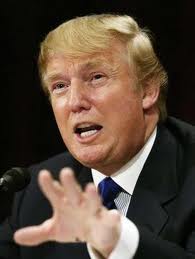 In an interview from the Republican Leadership Conference that aired on Breitbart News Sunday, Trump told host and Breitbart News Executive Chairman Stephen K. Bannon that he has always been told "one of the worst things that could happen worldwide would be the combining of Russia and China."
But Trump said that is exactly what is happening after Russia's recent 30-year, $400 billion oil and gas deal with China, which analysts have said may considerably weaken the dollar.
Calling it one of the "greatest and biggest oil and gas deals in history," Trump said Obama's policies and America's weakness under him essentially "forced it" to happen.
"We have forced them into marriage," Trump said. "We've done something that I've always heard was one of the greatest sins and almost impossible to do. Russia and China are wedded, and it's all because of us."
Speaking of Obama, Trump said he would "love to see him be a great president, but he is a disaster."