A new analysis by the Employment Policy Institute (EPI) shows that unemployment among teens without a high school diploma is more than 50 percent in two of the largest U.S. cities.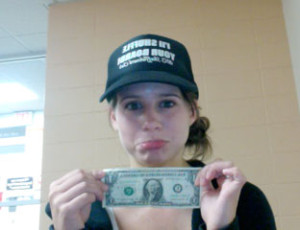 Using U.S. Census Bureau data from May 2013 to April 2014, the analysis reveals that in Riverside-San Bernardino area of Southern California, the unemployment rate for teens ages 16 to 19 years old who don't have a high school diploma is 54.2 percent.
In the Portland-Vancouver-Beaverton, Ore., metropolitan area, the unemployment rate from that population is 53.8 percent.
"These numbers are staggering," Michael Saltsman, director of research at EPI told CNSNews.com. "Teens across the country this summer are missing out on valuable work experience as they continue to suffer through an extended period of high unemployment and difficult job prospects."
Three other California metropolitan areas round out the Top 5 cities with the highest unemployment for the least skilled young people – Los Angeles-Long Beach-Santa Ana (39 percent), San Diego-Carlsbad-San Marcos (37.5 percent) and San Francisco-Oakland-Freemont (35.2 percent).
Saltsman said these young people would be hurt more if state and federal legislators increase the minimum wage.
"You can't dramatically increase the minimum wage without consequences for the least skilled individuals," Saltsman said, adding that if cost increases can't be offset through higher prices, businesses will likely cut personnel starting with the least skilled workers.
Saltsman pointed out that as the Seattle City Council is set to vote today on whether to increase the minimum wage to $15 an hour, the rate of unemployment in that city for 16- to 19-year-olds without a high school diploma is 31.4 percent.
"This summer, the message for legislators everywhere is that our young people need a job – not an ill-conceived 'raise,' for a job that becomes harder to find," Saltsman said.
All of the 15 cities with the highest unemployment rate for this group of teens are well above the national average of 21.6 percent.
The cities rounding out the Top 15 are Philadelphia-Camden-Fremont (33.2 percent), Chicago-Naperville-Joliet (33 percent), Pittsburgh, Pa. (32.9 percent), Sacramento-Arden-Arcade Roseville (32.1 percent), Baltimore-Towson (31.4 percent), Tampa-St. Petersburg-Clearwater (31.2 percent), St. Louis (28 percent), Miami-Fort Lauderdale-Miami Beach (27.3 percent) and Dallas-Fort Worth-Arlington (26.5).