(CNSNews.com) – Condemnation came fast and furious following the Supreme Court ruling on Monday that said the Affordable Care Act's contraceptive and sterilization mandate is unlawful because it infringes on the religious liberty of the business owners who object to providing abortion-inducing drugs to employees.
"Today's decision from five male justices is a direct attack on women and our fundamental rights," Ilyse Hogue, president of NARAL Pro-Choice America, said in a statement issued after the 5/4 decision on Monday. "This ruling goes out of its way to declare that discrimination against women isn't discrimination."
"Allowing bosses this much control over the health-care decisions of their employees is a slippery slope with no end," Hogue said. "Every American could potentially be affected by this far-reaching and shocking decision that allows bosses to reach beyond the boardroom and into their employees' bedrooms."
"It's outrageous that these five male justices chose to single out birth control for special discrimination," Hogue said. "NARAL's message has always been clear: bosses who want control over their employees' personal medical decisions are offensive, out of touch, and out of bounds, and so is this ruling."
"Moments ago, the Supreme Court issued a ruling that will take birth control out of the hands of women who need it," said the email, which was signed by PPFA President Cecile Richards. "Their decision gives employers the power to deny women the new birth control benefits of the Affordable Care Act — allowing bosses to force their personal beliefs on employees."
"The five justices who ruled against women today are out of step with most Americans — the public overwhelmingly supports the birth control benefit by a nearly two-to-one margin," the email said.
Planned Parenthood performed 327,166 abortions in the year Oct. 1, 2011 and Sept. 30,2012, according to its most recent annual report. In the previous year, it performed 333,964 abortions.
LGBT activists also weighed in citing threats to hormone treatment for transgenders and fertility treatment for same-sex couples who want children.
"Under the ruling, some corporations will be treated like religious institutions and these so-called 'religious corporations' will not have to pay for health care that they disagree with," Rea Carey, executive director for the National Gay and Lesbian Task Force, said in a statement.
"So what happens if a woman needs birth control and their employers won't pay?" she said.  "What happens if a trans woman needs hormones and their bosses won't pay? What happens if a couple needs fertility treatments and the 'religious corporation' they work for won't pay?"
"Yet again, another barrier put in the way of vital and affordable health care," Carey said.
The Obamacare regulation said that nearly all employers (with 50 or more workers) had to offer health insurance that provided contraceptives, sterilization, and abortion drugs without any co-payments.  The plantiffs, Hobby Lobby Stores and Conestoga Wood Specialties Corp., said that being forced to provide or subsidize drugs that can cause an abortion violated their religious beliefs.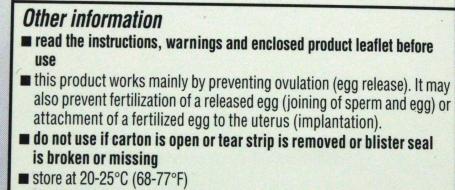 In its ruling, the majority of justices on the Supreme Court said that four of the 20 contraceptive methods approved by the Food and Drug Administration (FDA) "may have the effect of preventing an already fertilized egg from developing any further by inhibiting its attachment to the uterus."
The label on the FDA-approved contraceptive drug Plan B states that "this product works mainly by preventing ovulation (egg release.) It may also prevent fertilization of a released egg (joining of sperm and egg) or attachment of a fertilized egg to the uterus (implantation)."
The Supreme Court ruling further said, "In these cases, the owners of three closely held for-profit corpora­tions have sincere Christian beliefs that life begins at conception and that it would violate their religion to facilitate access to contraceptive drugs or devices that operate after that point."
The Obamacare regulation would require Hobby Lobby and Conestoga  "to engage in conduct that seriously violates their sincere religious belief that life begins at con­ception. If they and their companies refuse to provide contraceptive coverage, they face severe economic consequences: about $475 million per year for Hobby Lobby, $33 million per year for Conestoga, and $15 million per year for Mardel. And if they drop coverage altogeth­er, they could face penalties of roughly $26 million for Hobby Lobby,$1.8 million for Conestoga, and $800,000 for Mardel."
"This decision concerns only the contraceptive mandate and should not be understood to hold that all insurance-coverage man­dates, e.g., for vaccinations or blood transfusions, must necessarily fall if they conflict with an employer's religious beliefs," said the court majority.  "Nor does it provide a shield for employers who might cloak illegal discrimination as a religious practice.