WASHINGTON — The Obama administration is working to forge a sweeping international climate change agreement to compel nations to cut their planet-warming fossil fuel emissions, but without ratification from Congress. Climate change is the new word for Global Warming, as Arctic Fronts hit nations last winter and expected too again with winter, global warming activists have chosen to use the word climate change instead.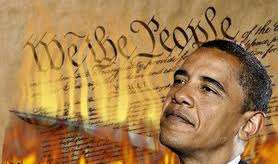 In preparation for this agreement, to be signed at a United Nations summit meeting in 2015 in Paris, the negotiators are meeting with diplomats from other countries to broker a deal to commit some of the world's largest economies to enact laws to reduce their carbon pollution. But under the Constitution, a president may enter into a legally binding treaty only if it is approved by a two-thirds majority of the Senate.
To sidestep that requirement, President Obama's climate negotiators are devising what they call a "politically binding" deal that would "name and shame" countries into cutting their emissions. The deal is likely to face strong objections from Republicans on Capitol Hill and from poor countries around the world.
"If you want a deal that includes all the major emitters, including the U.S., you cannot realistically pursue a legally binding treaty at this time," said Paul Bledsoe, a top climate change official in the Clinton administration who works closely with the Obama White House on international climate change policy.
Lawmakers in both parties on Capitol Hill say there is no chance that the currently gridlocked Senate will ratify a climate change treaty in the near future, especially in a political environment where many Republican lawmakers remain skeptical sketchy science of alleged human-caused global warming.
"There's a strong understanding of the difficulties of the U.S. situation, and a willingness to work with the U.S. to get out of this impasse," said Laurence Tubiana, the French ambassador for climate change to the United Nations. "There is an implicit understanding that this not require ratification by the Senate."
American negotiators are instead homing in on a hybrid agreement — a proposal to blend legally binding conditions from an existing 1992 treaty with new voluntary pledges. The mix would create a deal that would update the treaty, and thus, negotiators say, not require a new vote of ratification.
Countries would be legally required to enact domestic climate change policies — but would voluntarily pledge to specific levels of emissions cuts and to channel money to poor countries to help them adapt to climate change. Countries might then be legally obligated to report their progress toward meeting those pledges at meetings held to identify those nations that did not meet their cuts.
"There's some legal and political magic to this," said Jake Schmidt, an expert in global climate negotiations with the Natural Resources Defense Council, an advocacy group. "They're trying to move this as far as possible without having to reach the 67-vote threshold" in the Senate.
The strategy comes as leftist scientists warn that the earth is already experiencing the first signs of what they call 'human-caused global warming' — more severe drought and stronger wildfires, rising sea levels and more devastating storms — and the United Nations heads toward what many say is the body's last chance to avert more catastrophic results in the coming century.