The Somali Al-Shabaab terrorist group confirmed on Saturday that its leader Ahmed Godane had been killed in a U.S. airstrike this week and named a new leader, Reuters reported.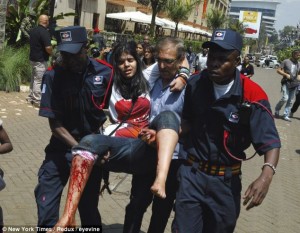 U.S. forces struck Godane's encampment in south-central Somalia with Hellfire missiles and laser-guided munitions on Monday, but the Pentagon did not confirm his death until Friday.
In a statement, Al-Shabaab reaffirmed its affiliation to Al-Qaeda, and named its new leader as Sheikh Ahmad Umar Abu Ubaidah, warning its enemies to "expect only that which will cause you great distress".
Little is known of Al-Shabaab's new leader, but a local elder who asked not be named told Reuters he had joined Al-Shabaab in 2006.
Godane himself was named head of Al-Shabaab in 2008, less than a week after his predecessor Aden Hashi Ayro was killed in a similar U.S. raid.
Since taking charge of Al-Shabaab in 2008, Godane had restyled the group as a global player in the Al-Qaeda network, carrying out bombings and suicide attacks in Somalia and elsewhere in the region, including the September 21, 2013, attack on the Westgate shopping mall in Nairobi, Kenya, that killed 67 people.
Godane publicly claimed responsibility for the Westgate attack, saying it was revenge for Kenyan and Western involvement in Somalia and noting its proximity to the anniversary of the September 11, 2001, attacks on the United States.
Godane's close associate, Ahmed Mohamed Amey, was killed by a U.S. airstrike in January.
Source material can be found at this site.