Minister of Communications Gilad Erdan (Likud) added his voice to criticism of comments made Friday by US Secretary of State John Kerry, in which the latter implied that the lack of a "two-state solution" to the Israeli-Palestinian conflict was to blame for the rise of ISIS.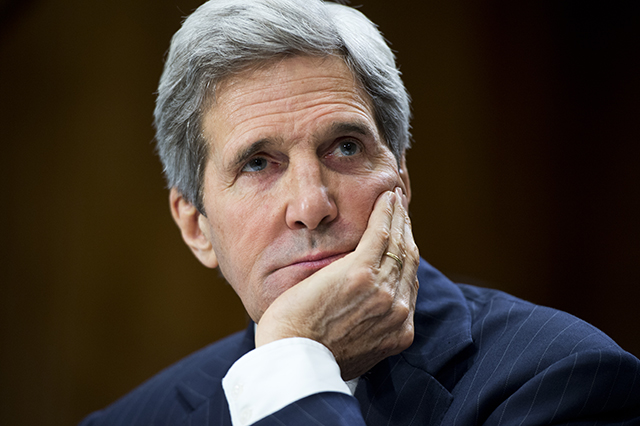 Speaking to Kol Yisrael radio, Erdan said Kerry had "broken the record for lack of understanding" the region, and that his comments proved he was totally detached from the realities on the ground in the Middle East. He also noted that even Kerry's boss, President Barack Obama, has clearly stated in the past that recent developments in the region prove that there is no connection between the Israeli-Arab conflict and other conflicts in the Middle East.
He also took to Facebook to express his views.
"I actually respect Kerry and his efforts, but every time he breaks new records of showing a lack of understanding of our region and the essence of the conflict in the Middle East I have trouble respecting what he says," wrote Erdan, who is tipped to become the next Interior Minister.
Erdan's comments followed a sharp response by Economics Minister Naftali Bennett earlier Friday.
"Even when a British Muslim beheads a British Christian, there will always be those who blame the Jews," the Jewish Home party leader remarked sardonically.
In a statement at a State Department ceremony marking the Muslim festival of Eid al-Adha, Kerry called for a resumption of peace talks between Israel and the Palestinian Authority, claiming that the ongoing impasse and lack of Israeli concessions were fueling Islamist extremism.
"We need to find a way to create two states that can live together side by side, two peoples, with both of their aspirations being respected," Kerry insisted. "I still believe that's possible, and I still believe we need to work towards it."
There wasn't a leader I met with in the region who didn't raise with me spontaneously the need to try to get peace between Israel and the Palestinians, because it was a cause of recruitment and of street anger and agitation," Kerry claimed, referring to a visit to Cairo that raised $5.4 billion for Hamas in Gaza on Sunday.
Source material can be found at this site.