USA Today Washington Bureau Chief Susan Page offered some of the sharpest criticism yet of the Obama administration's violation of the freedom of the press, saying Obama is "more restrictive" and "more dangerous" than any president in history.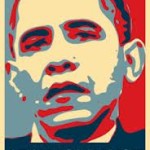 Page delivered these comments at a White House Correspondents' Association (WHCA) seminar on October 25.
This is nothing new, of course. Obama has been on the receiving end of heavy criticism over his treatment of the press.
In 2013, for instance, Fox News chief Roger Ailes released a scathing letter criticizing Obama for investigating Fox News reporter James Rosen. Ailes said that Obama and his politicized Department of Justice is "criminalizing the pursuit of investigative journalism."
Ailes is not Obama's only critic. Many voices in the media have criticized Obama's approach to the Bill of Rights.
In 2013, the Associated Press said Obama's crackdown on freedom of the press was having a "chilling effect" on journalism. This after Obama's Justice Department secretly obtained the phone records of 100 AP reporters.
Even the Huffington Post complained that Obama's treatment of the press was a "dictator's dream."
Earlier this year, Reporters Without Borders downgraded the USA in its World Press Freedom list from 33rd most-free to the 46th, due to Obama's treatment of the press.
As The Washington Post's Erik Wemple reported, there is an ever-growing list of media voices criticizing Obama's violations of the freedom of the press.