Mitt Romney speculated today that a Republican-controlled Senate would mean passage of a conservative immigration reform bill focused on border security that President Obama would sign.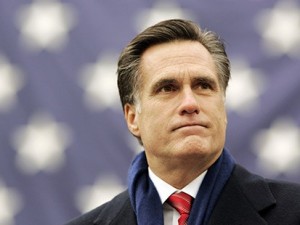 Appearing on "Fox News Sunday," Romney predicted that although Obama would move ahead with his own executive action on citizenship for illegal immigrants, Republicans would pass a bill in line with conservative priorities if the party wins control of the Senate in Tuesday's midterm elections.
"You're going to see a provision, first of all, to secure the border," said Romney, the former Massachusetts governor and 2012 Republican presidential nominee. "Second of all, to deal with those who come here illegally. And third, to make sure our immigration policies are more open and transparent."
He added:
"That's going to happen. You're going to see a bill actually reach the desk of the president if we finally have someone besides Harry Reid sitting in the Senate [as majority leader]. So, we're going to get it done."
More than a year ago, the Democratic-led Senate passed what it called a "comprehensive" immigration reform bill to clear the way for millions of illegal immigrants to move toward citizenship.
But the Republican-led House declined to vote on that or a similar bill, expressing distrust for Obama and preferring to  work on individual pieces of the immigration system.
A humanitarian crisis involving tens of thousands of illegal immigrants, many unaccompanied children from Central America, erupted at the U.S.-Mexico border over the summer. Since then, suspecting that talk of "amnesty" drew the surge of migrants, Republicans have expressed greater opposition to "comprehensive" reform until the Obama administration shows it can secure the border and enforce current law.
Romney said a Republican-controlled Senate would pass a bill that the House, likely to be held by a greater Republican majority, would find satisfactory.
"Republicans in the House were looking at what was coming from the Senate and saying, 'You know what, we can do better if we pick up some more seats in the Senate,' " Romney said.
Romney said he anticipates major gains Tuesday for Republicans, but declined to predict a Senate takeover.
Source material can be found at this site.