via ISB Bolsters Security with $74K Government Grant.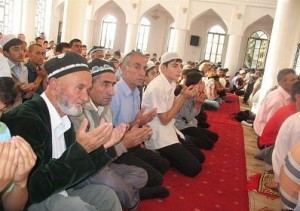 In the month of October, the Islamic Society of Baltimore (ISB) received a $74,675 grant from taxpayers through (NGSP) run by Maryland Emergency Management Agency (MEMA). The grant will be used towards upgrading, enhancing and adding to ISB's security infrastructure, according to the official letter sent by ISB President Mohammed Abdul Khadeer.
In place since 2005, the grant is a part of Department of Homeland Security's Urban Areas Security Initiative (UASI). To be eligible a non- profit organization must be, "determined by the Secretary of Homeland Security to be at high risk of terrorist attack due to their ideology, beliefs, or mission." For fiscal year 2014, $13,000,000 was allocated for the NGSP.
Muslim Link spoke with Faisel Maniar who sits on ISB's Grants Committee with Mohsin Majid and Attaulla Khan as members and Abid Husain as the chair. When the notification for the FEMA grant was announced, the committee wasted no time and developed the winning proposal. The committee also benefited with inputs from Rehan Alavi, former ISB Council member.
The news of ISB's 2014 receiving the grant was blogged out on several anti- Muslim websites, which often spew hate rhetoric about Muslims and keep regurgitating fear tactics about 'stealth jihad'. Their main objection is that tax payer's money is being used to keep Muslim schools and religious centers— tax exempt organizations—safe from attacks. ISB has been a recipient since 2005.
The hate rhetoric spewed from the Koran can not be equaled. But the author has a point on the taxes. End all taxpayer-funded grants to all tax-exempt organizations…religious or not, Muslim or Jewish. End the IRS and DHS too.
I appears under Obama the separation of Church and state does not apply to Mosques.