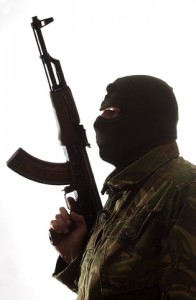 Santa take note: The IDF busted a massive shipment of tasers and other weapons en route to eastern Jerusalem. The shipping containers were labeled as Christmas decorations but the goodies didn't reflect peace on earth. The Jerusalem Post writes:
Inside the containers police said they found 18,000 fireworks of the restricted 20mm variety, as well as 5,200 commando knives, 4,300 flashlights that can be modified into improvised Tasers, 5,500 Tasers, and 1,000 swords.
That's a lot of stocking stuffers for the "spontaneous lone wolf terrorists" about.