A conference will be held this month in Geneva to examine respect for international humanitarian law in the Palestinian Authority's (PA) assigned territories, Switzerland announced Thursday, according to the AFP news agency.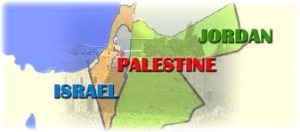 Israel and the United States are not expected to attend the December 17 conference devoted to the Fourth Geneva Convention, which defines humanitarian protections for civilians in a war zone.
Despite an expected boycott from Israel and the United States, Swiss President Didier Burkhalter told local media he expected "very large participation" in the conference and that consultations had been ongoing for weeks.
"Our objective is to advance the cause of international humanitarian law," Burkhalter was quoted by AFP as having said.
"Even if Israel and the United States boycott the meeting, the international community must speak on the issue. There is no denigration of Israel planned" from Switzerland, he said.
In calling the meeting, Switzerland is responding to a recommendation from the UN General Assembly at the request of the PA.
The assembly passed a resolution in 2009 asking Switzerland to lead consultations on holding such a conference.
The consultations had been suspended since 2011 before being re-launched in July and a "trans-regional critical mass of state parties have expressed their support" for the conference to be held, the Swiss foreign ministry said.
Permanent representatives to the UN in Geneva are expected to attend the conference.
The Fourth Geneva Convention, adopted in 1949, deals with the protection of civilian populations residing in areas of armed conflict or military occupations. The treaty forbids harming civilians and decrees that the occupying power must uphold the human rights of the civilian population.
While Israel is party to the convention, the Knesset has never legislated the treaty into Israeli law. Israel does not consider the treaty applicable to Judea and Samaria, as well as any part of Jerusalem, for it considers these areas to be "disputed," and not under so-called occupation.
Israel, the United States, Canada, and Australia were attempting several weeks ago to dissuade nearly 200 states that make up the Fourth Geneva Convention from convening the special session.
The conference will have few speeches and no media coverage except for a statement to the press to be released only at the end of the meeting.
Responding on Thursday night to Switzerland's decision to go ahead with the conference, Israel's Foreign Ministry said the Swiss government's conduct was "problematic and biased".
The Foreign Ministry said, according to Kol Yisrael radio, that the conference is "a political move, the sole purpose of which is taking advantage of a most important stage in order to condemn Israel."
"Israel, like other states, will not participate in the conference and calls on every country to which the Geneva Convention is important to follow suit," added the Ministry.
Source material can be found at this site.