[youtube qUI3QoxE9fk nolink]
The man who waterboarded 9/11 mastermind Khalid Sheikh Mohammed is standing by the CIA's controversial enhanced interrogation program, saying the intelligence agency and its agents "had to do our duty."
In an interview with Daily Signal senior independent contributor Sharyl Attkisson, James Mitchell, a former Air Force psychologist, shared his thoughts on the controversial Senate Intelligence Committee report on the CIA's enhanced interrogation program. Mitchell has faced threats since Sen. Dianne Feinstein, D-Calif, released the report last week.
"We had to do our duty. We were trying to save American lives," says former Air Force psychologist James Mitchell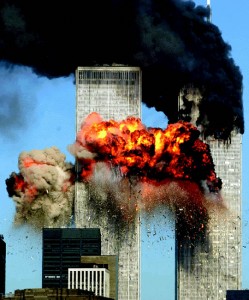 "We had to do our duty," he told Attkisson of the enhanced interrogation techniques used on terror suspects. "We were trying to save American lives. The point is that we had just been hit after 9/11 in an attack where they tried to decapitate us."
Mitchell is one of the men who waterboarded Mohammed and terror suspect Abu Zubaydah. The psychologist assisted the CIA in developing the controversial enhanced interrogation program.
The Senate Intelligence Committee's investigation, conducted by Democrats, concluded that the CIA did not glean any new information through the interrogation techniques that saved American lives. Mitchell, who has been waterboarded himself, disagreed.
The CIA, he said, had a "lot of intel" that terrorists were trying to smuggle nuclear and chemical weapons into the United States and "actually had people on the ground in the United States." The intelligence agency caught them, he said.
Mitchell described some of the misconceptions about waterboarding and spoke about his experiences interrogating Mohammed, who he said adapted to the technique. Because of this resistance, Mitchell said, the CIA stopped waterboarding the 9/11 mastermind because "we didn't want to hurt him."
During the life of the enhanced interrogation program, the CIA often subjected detainees to loud music 24 hours day. The Intelligence Committee's report said such a tactic was used to enhance a detainee's "sense of hopelessness."
Mitchell noted, however, that when using the noise technique, the CIA adhered to standards from the Occupational Safety and Health Administration for the amount of time a person can work in a high-noise industrial setting.
In the wake of the report's release, the CIA has come under immense fire. Mitchell contends the investigation was one-sided and put those who participated, including himself, in harm's way.
"Feinstein is trying to re-write history," he said of the Intelligence Committee chairwoman. "In my view, what she's done is gone back into 6 million pages worth of information, cherry-picked it, put together some kind of prosecutorial brief, and then released it—in essence putting a jihad or some sort of contract out on me and [John Bruce Jessen]."
Jessen, also a psychologist, also helped develop the program.
Source material can be found at this site.