Indonesia air traffic control lost contact with AirAsia flight QZ8501 bound for Singapore from the Indonesian city of Surabaya on Sunday morning.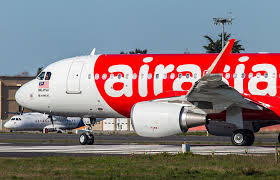 Search and rescue operations have begun, AirAsia Indonesia said in its Facebook page.
Passengers on board the Airbus A380-200 include 130 adults, 24 children and one infant, according to Indonesia media reports.
"At the present time we unfortunately have no further information regarding the status of the passengers and crew members on board, but we will keep all parties informed as more information becomes available."
The aircraft reportedly lost contact with Jakarta air traffic control at 7:24am local time, while it was flying over Kalimantan island.
The plane lost communication with Indonesia's Surabaya airport 42 minutes after takeoff at 5:35 a.m., Hadi Mustofa, an official of the transportation ministry told Indonesia's MetroTV.
AirAsia said in a statement that the plane was an Airbus A320-200 and that search and rescue operations were in progress.
The plane is reported to have requested an unusual route before it lost contact. –
Trikora Hardjo, the general manager of Indonesia's Airport Company, Angkasa Pura II, said that they are still waiting for more information.
According to Flightradar, the status of the flight QZ8501, which left Juanda International airport in Surabaya at 5:35am and was scheduled to arrive in Singapore at 8:30am, was "unknown".
AirAsia has established an Emergency Call Centre that is available for family or friends of those who may have been on board the aircraft. The number is: +622129850801.
AirAsia will release further information as soon as it becomes available. Updated information will also be posted on the AirAsia website, www.airasia.com.