Occasionally, an important foreign policy/national security story gets underreported. This year it was China's mounting military might.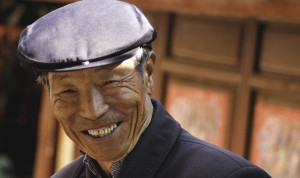 It's no one's fault that it didn't get the coverage it deserved, considering the stories that gripped us in 2014 like Russia rolling into Ukraine and Islamic State terror.
But no time like the present to fix this, eh? Here's what we've not heard enough about, but need to:
• Defense spending: China now has the world's second-largest defense budget, bolstered by 25 years of near-double-digit (10 percent or more) increases.
Considering the global economic downturn, it's clear Beijing is dead serious about molding its military to compete with other major powers like Washington, Tokyo, Moscow and New Delhi.
• Navy: China now has an aircraft carrier, making it the only country outside the United States with a flattop in the Pacific. It may have an air wing soon — and more carriers are reportedly being built.
Beijing is also upping the number of new ships and submarines. According to the U.S.-China Economic and Security Review Commission (of which I am a member), China increased its modern submarine force from just one sub in 2000 to 40 subs today.
Its fleet is getting out and about, too, including anti-piracy operations in the Gulf of Aden and cruises in the Indian Ocean.
• Air/missile forces: Beijing is moving beyond its legacy silos and testing road-mobile intercontinential ballistic missiles, or ICBMs, capable of striking the United States, boosting its nuclear force's lethality and survivability.
China is diversifying its nuclear deterrent as well by sending it to sea aboard new submarines armed with ICBMs.
Beijing is also developing a land-based ballistic missile designed to sink U.S. carriers and is testing a hypersonic vehicle that could carry a warhead at speeds of more than Mach 5, drastically reducing time to target and complicating any defense.
Did I mention the country's new "stealth" fighter aircraft?
• Space/Cyber: China is putting plenty of time and effort into these game-changers. For instance, China has conducted a number of anti-satellite intercept tests.
According to the commission, China will likely "be able to hold at risk U.S. national security satellites in every orbital regime in the next five to 10 years."
Not good.
The cyber situation isn't any better as Beijing builds an army of hackers bent on crushing any adversary who is slavishly dependent on computers — like us.
The question about the build-up, of course, is: Why?
While China isn't saying, it seems obvious: Beijing is muscling up its military to support and defend growing Chinese interests, such as its controversial claims in the East and South China seas.
But that's not all.
Beijing also plans to punt Washington out of its position as the preeminent Pacific power — if possible. It doesn't want a fight, but hopes to elbow out an America it sees in decline and disengaging.
The news next year won't be any better, whether the media covers this issue or not. Fact is that we'll face an increasingly capable Chinese military bent on doing Beijing's bidding — often at our expense.
Originally appeared in the Boston Herald.
Source material can be found at this site.