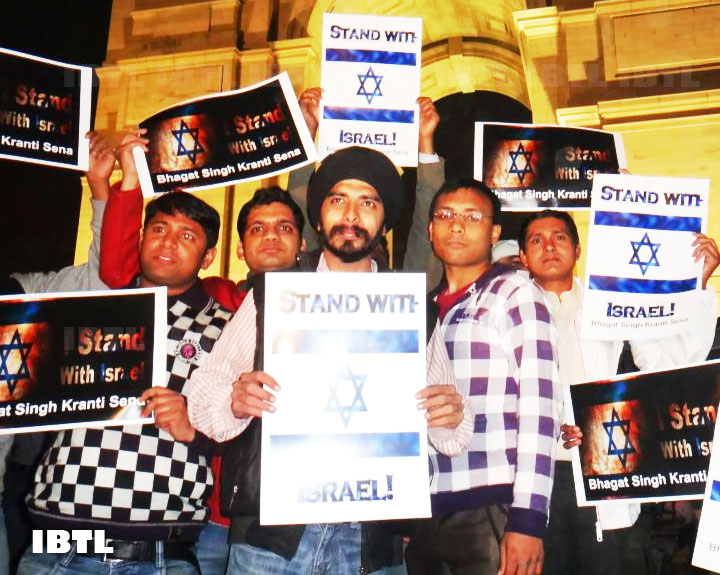 ECONOMIC TIMES
3 January 2015
NEW DELHI:India-Israel ties, which have been improving steadily in last few years, is now out in the open under the Modi government, according to Israel's new Ambassador to India Daniel Carmon.
Both countries have now more visibility in relations and ties are more talked about in open under the current the BJP-led government compared to the last decade, he said, adding that while bilateral relations have been productive in the past decade and growing across sectors, there is more visibility in partnership and it is more talked about in the open in the recent months.
Carmon pointed out that when Prime Ministers of the two countries met on sidelines of UN summit last September, it was the first time that PMs of two countries were meeting in last 10 years.
It may be recalled that the last Prime Minister level contact was established when Ariel Sharon visited India in 2003 with A B Vajpayee as PM. In fact he has been the only Israeli PM to have visited India so far. No Indian PM has ever made a trip to Israel.
Visits by senior ministers to each other's country since last May also contributed to the visibility in ties. The Israeli envoy pointed out that Home Minister Rajnath Singh recently had a productive visit to Israel. More senior ministers from two countries will travel soon to each other countries.
"Our agriculture minister is travelling to Vibrant Gujarat where Israel will be represented in a major way. Our NSA was here to meet cross section of people in October. Nevertheless, we need to realize these are important steps but there is still much work that can be done in many fields," Carmon noted. Israel along with UAE and Bahrain will make country presentations at the Vibrant Gujarat Summit during January 11-13.
Sources said that during the past 10 years, mostly junior level ministers from India visited Israel except visits by erstwhile Foreign Minister SM Krishna and Agriculture Minister Sharad Pawar.
http://economictimes.indiatimes.com/articleshow/45737779.cms?utm_source=contentofinterest&utm_medium=text&utm_campaign=cppst