By Todd Beamon
A new study shows that the number of immigrants in the United States jumped 3 percent in three years — to a record 41.3 million in 2013 — and that the nearly 300,000 who came from Muslim countries pose a major national security threat, the report's co-author said Thursday.
"All of that does raise national security concerns, and I don't think there has been any consideration of that," said Steven Camarota, research director for the Center for Immigration Studies.
The Washington-based nonprofit organization released the study on Thursday. It is based on an analysis of Census data from 2010 to last year. Camarota conducted the study and co-authored it with CIS demographer Karen Zeigler.
"The primary threat from a group like ISIS to the homeland is through our immigration system," Camarota said, referring to the Islamic State terrorist group that has beheaded three Westerners in recent weeks.
"No one's suggesting that they're going to launch a missile and hit New York, but rather they're going to board an airliner and blow it up," he added. "They're going to park a car in a public place, they're going to go on a shooting spree, or any one of those things.
"Our immigration system is a vital part of national security. Everybody doesn't seem to recognize that," Camarota said. "The question is, what are the implications of our rapidly growing Middle Eastern population? The numbers certainly raise it."
The CIS report shows that the United States was home to a record 41.3 million legal and illegal immigrants last year. That was up nearly 1.4 million from the 39.9 million in 2010, while the number was 31.1 million in 2000.
By comparison, the U.S. immigrant population stood at 9.6 million in 1970.
About 16 percent of the U.S. population last year was foreign-born, whether in the country legally or illegally, according to the data. That's about one in eight residents, or one of every six adults.
"Those numbers reflect two basic facts: an extremely high level of legal immigration, a very permissive legal immigration system — and they also reflect a failure to control illegal immigration," Camarota said.
"Somewhere between a fourth and a third of those immigrants are here illegally."
The largest number of immigrants in the United States are Mexicans, with more than 11.5 million living here illegally and legally last year. The number of Mexican immigrants fell by 126,126 — or 1 percent — over the period because of some dying and others leaving the country, Camarota said.
According to the study, the Middle Eastern population grew by 207,758 in the period, or 13 percent, to more than 1.8 million last year. That compared with 1.6 million in 2010 and 1.1 million in 2000.
Leading the growth from that region was Saudi Arabia, with 43,878 immigrants — nearly double the number who were in the U.S. in 2010. The analysis shows that 88,894 Saudis lived in this country last year.
Iraq was next, with about 41,094 immigrants, for a 26 percent increase to a total of 200, 894.
But the total number of immigrants from predominantly Muslim countries totaled 295,743 in the period, according to the CIS study. That was up by 13.5 percent.
The total number of immigrants from primarily Muslim countries in the U.S. was more than 2.4 million last year, compared with 2.1 million in 2010 and 1.5 million in 2000.
Camarota attributed the rise in Mideast immigration to myriad U.S. policies, whether they granted asylum or refugee status to people from the region or involved the nation's defense forces.
"Once there is a presence, the possibility of going to the United States becomes a much more realistic possibility," he said. "The presence of the United States in a country in a big way, whether it's Afghanistan or Iraq, tends to spur immigration."
Overall, however, the Middle East is only fourth among regions of the world from where people emigrate to the U.S.
The leader is south Asia, which was up 372,546, or 16 percent, to 2.7 million; east Asia, up 364,909, or 5 percent, to 7.8 million; and the Caribbean, up 223,011, or 6 percent, to more than 3.9 million immigrants.
China is No. 1 in east Asia, with 217,305 people coming from that country in the period, or 10 percent, for a total of 2.3 million last year. India is the leader in south Asia, with 254,355, or 14 percent, to more than 2 million.
More people came to the U.S. from the Dominican Republic than any other Caribbean country, with 111,859, or 13 percent, to a total of 991,046 last year.
From Central America — the nexus of the border crisis that has led to hundreds of thousands of illegals, especially minors traveling alone, crossing the Rio Grande into south Texas in recent months — the number of immigrants jumped by 113,744, or 3.7 percent, over the three years.
The number of immigrants from the region in the U.S. surpassed 3.1 million last year.
The biggest number, 71,469, came from Guatemala. That marked an 8.6 percent surge, for a total of 902,293. Next was El Salvador, up 3.1 percent, or 38,018; and then Honduras, up 2.1 percent, or 11,017, to a total of 533,598.
"It just reminds us of how enormous the immigrant population is and what a large share of the population it is," Camarota told Newsmax.
The data added yet another dimension to the immigration debate as President Barack Obama considers what executive actions he will announce after the November congressional elections.
After a high-profile Rose Garden ceremony in May in which he vowed to act unilaterally on immigration because of the continued stalemate in Congress, Obama did an about-face earlier this month and said he would postpone any action until after the elections out of fears that his moves could cause Democrats to lose the Senate.
"What he is still considering after the election is not just the legalization of illegal immigrants on his own, but substantial increases in legal immigration on his own," Camarota said.
"He's going to reinterpret the law that, for the last 20 years, everyone has thought imposed some caps" on green cards and other measures. "He's going to say those caps don't exist, which would make those numbers higher.
"To accelerate these numbers even further, that's something there should be a long national debate about," Camarota continued. "It's something that's very hard to argue that the president should just be able to do on his own."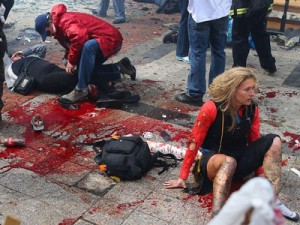 A senior Republican aide also highlighted the national security concerns posed by the CIS study.
"This report confronts Congress with important national security and community safety questions," the aide told Newsmax.
"We can't let our immigration system, like that of the U.K.'s, be used as a vehicle for jihadism and growing pockets of radicalism spreading in our own towns."