We would like to say thank you to The Daily Signal for publishing the series of articles titled "Life Pioneers."
My wife Laurie and I were also patients of Dr. Michael Harrison and Dr. Scott Adzick back in 1989 at University of California San Francisco.
Our daughter, Larissa, had a very similar condition to that which Elijah Leffingwell suffered from.
Elijah's Story: A Life Saved Before Birth
Our story started by having a routine ultrasound in the sixth month of pregnancy.
Something alerted the doctor that there could be a problem, so we were sent to see specialists in Chicago.
After more testing, we were told the news; Larissa had what they called congenital cystic adenomatoid malformation [CCAM] of the center lobe of her left lung.
This lobe was growing rapidly and compressing everything in her chest cavity, causing heart distress and preventing the lungs from developing.
We were told there were three options: abort the pregnancy, allow the pregnancy to proceed and deliver a stillborn or soon-to-die child, or apply for an experimental procedure called fetal surgery in California.
Being a Christian couple, we knew that abortion was not an option.
As excited young prospective parents, we didn't think we could bear the thought of NOT doing every possible thing we could to give our daughter a chance to survive. We applied to Dr. Harrison and his team for fetal surgery.
After several conversations, tests and information sharing between doctors, we were told they would take us.
I believe they told us that this would be the first fetal lung removal [ever] attempted.
We were afraid, but excited, and with a strong foundation of faith and a praying church, we departed for California.
Meeting Dr. Harrison and his assistant, Holly, was a very comforting experience for us.
They both made us feel like we were family. They took an extensive amount of time explaining to us what would happen and what to expect after surgery.
It all seemed to be coming together. Dr. Harrison's confidence was reassuring and our hope was quite high that the outcome would be a few more months of pregnancy and then a healthy baby delivery.
The day of surgery came and all systems were go.
Many hours later, Holly came out and informed me that the surgery went well and mom and baby were both recovering.
After recovery, Dr. Harrison said it was now an all-out effort to keep Laurie's body from going into labor and allowing Larissa to develop in the womb.
As several days passed, we started to realize that this may not be possible. Laurie began to get very sick and fill with fluid.
Her condition quickly worsened.
It became obvious that her body could not be kept from labor. Laurie could not handle a natural delivery, so due to the serious risk to her health, a decision was made to perform a C-section and deliver Larissa.
'The Innocent Bystander': A Mother's Struggle After a Miracle Birth
On May 15, 1989, she was born an absolutely beautiful baby that seemed perfect in every way other than the scar on her left side.
As we sat by her side, the emotions were overwhelming as well as confusing.
There was joy mixed with sadness, hope mixed with doubt, excitement mixed with extreme fatigue and above all, a sense of helplessness.
Over the next two days, it became obvious that Larissa's lungs were not capable of supporting life and her condition was deteriorating quickly.
She just wasn't ready. On May 17, 1989, Larissa was removed from the ventilator and allowed to take her last breaths on her own.
She passed peacefully and we know she went immediately into the arms of Jesus.
We know it was all a part of God's plan for her, to spare her the pain and difficulty of this life.
Coming home with the "empty arms" emotions was really quite tough when added to the physical recovery from [Laurie's] two surgeries, but we have never regretted our choice to try extreme measures.
Fortunately, we were able to get pregnant again within three months and were blessed by delivering a healthy baby girl, Kylee Lynae, almost a year to the day later.
We Asked for Your Stories of Miracle Births. The Ones You Shared Are Awe-Inspiring.
We delivered a second daughter, Madilyn Briane, five years later.
Approximately 15 years after Larissa's death, Laurie and I returned with Kylee and Madilyn to UCSF to visit Dr. Harrison and the hospital where Larissa was born and cared for.
It was great to see Dr. Harrison again and hear of the advances made in the area of fetal surgery.
Dr. Harrison explained to us that when Laurie was pregnant with Larissa, she was experiencing what now is called mirror syndrome.
The mom's body imitates or "mirrors" the sickness in the child and is a very serious and possibly fatal condition for the mom.
It is quite possible, and even likely, that continuing to stop Laurie from delivering Larissa could have taken both of their lives.
Often times we don't understand why trials come, but we do know God is sovereign and he was in control.
Over 25 years after Larissa's death, I read The Daily Signal's "Life Pioneers" series.
The story of Elijah Leffingwell almost mimics perfectly our journey, but with a beautiful ending in a healthy baby boy.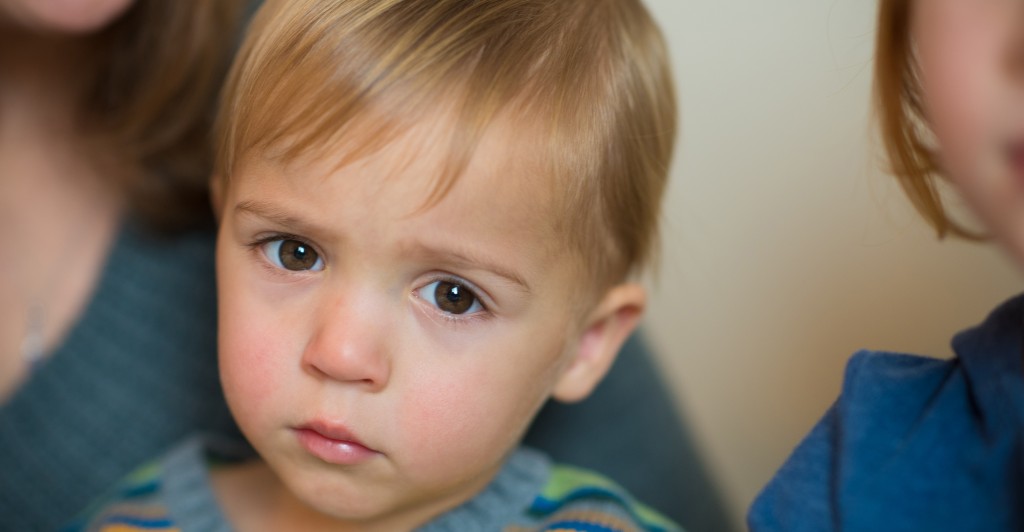 Jason and April Leffingwell's story about their journey to bring Elijah into this world brought back many emotional memories.
However, along with these emotions came a feeling of connectedness.
We felt a bit of our daughter's purpose revealed to us through Elijah, and to see the photos and read their story was a gift to us. Thank you.
Thank you for giving this topic the attention. Though fetal surgery has been being done for more than 30 years, many are still unaware and amazed at the work of the "Life Pioneers."