U.S. President Barack Obama on Friday reiterated once again that he will veto proposed bipartisan legislation to impose new sanctions on Iran so long as diplomatic negotiations over a nuclear deal remain underway.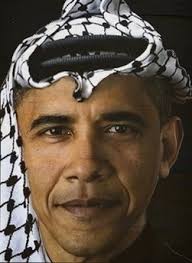 "I will veto a bill that comes to my desk," Obama said in response to a question from ABC News at a joint news conference with visiting British Prime Minister David Cameron.
"There is no good argument for us to undercut, undermine the negotiations until they play out," Obama said, adding that hitting Iran's economy with new sanctions in the next 60 to 90 days would violate an interim agreement reached last year, deepen recriminations, and heighten the risk of a military confrontation.
"Congress needs to show patience," Obama said, according to ABC News, though he stressed that if a deal is not reached, "I would be the first one to come to congress to say we need to tighten the screws."
The comments come as Republican and Democratic lawmakers continue to press ahead with a plan for more sanctions on Iran despite Obama's objection.
Republican Senator Mark Kirk and Democratic Senator Robert Menendez are finalizing a bill for tougher sanctions on Iran if there is no final nuclear deal by June 30.
The bill, introduced by the two last year, was gaining momentum in Congress, but Obama lobbied hard against it.
At Friday's press conference, Prime Minister Cameron also warned Congress against new sanctions and said he would personally call lawmakers to express the UK view.
"I have contacted a couple senators this morning, and I may speak to a few more this afternoon," he said, "simply to make the point that as a country that stands alongside America in these vital negotiations that it's our opinion that further sanctions won't help."
Talks between Iran and the six world powers, aimed at turning the interim agreement into a permanent one, have not made substantial progress.  The two sides failed to clinch a definitive deal by a November deadline and agreed to extend the talks for another seven months.
This week, Secretary of State John Kerry and Iran's foreign minister, Mohammad Javad Zarif, met in Geneva and held what was described as "intensive talks" on Tehran's disputed nuclear program.
(Arutz Sheva's North American desk is keeping you updated until the start of Shabbat in New York. The time posted automatically on all Arutz Sheva articles, however, is Israeli time.)
Source material can be found at this site.