One of the surviving cartoonists for the French satirical magazine Charlie Hebdo shrugged off the support the publication was receiving since last week's Islamic terrorist attack from figures such as Queen Elizabeth and Pope Francis, saying, "we vomit on all these people."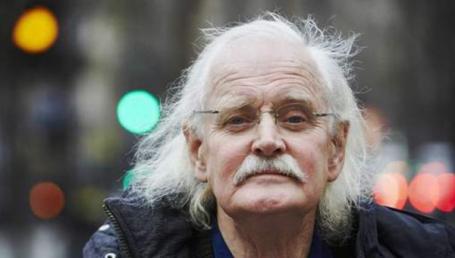 Cartoonist Bernard Holtrop, who uses the pen name "Willem," is Dutch but lives in Paris and was not at the Charlie Hebdo office when the attack occurred on Jan. 7 because, as he told the Dutch daily Volkskrant, he doesn't like editorial meetings.
"I never come to the editorial meetings because I don't like them," he said. I guess that saved my life."
As for the new-found support from leaders such as Russian President Vladimir Putin, Pope Francis, and Britain's Queen Elizabeth, Holtrop said, "We vomit on all these people who suddenly say they are our friends."
"It really makes me laugh," he said. "A few years ago, thousands of people took to the streets in Pakistan to demonstrate against Charlie Hebdo. They didn't know what it was. Now it's the opposite."

But, Holtrop added, "if people are protesting to defend freedom of speech, naturally that's a good thing."
He also stressed that the magazine must continue to publish, "Otherwise, they [Islamists] have won," reported the New York Daily News.
In the radical Muslim terrorist attack, two brothers, Cherif Kouachi and Said Kouachi, gunned down 8 Charlie Hebdo staffers, including its editor, as well as a janitor, an office visitor and two policemen.