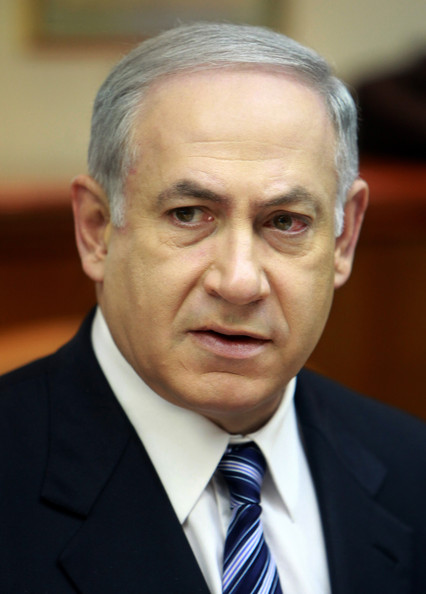 John Boehner, Speaker of the United States House of Representatives, on Thursday challenged an assertion by the Obama administration that Israeli Prime Minister Binyamin Netanyahu's upcoming speech to Congress would be destructive to relations between the United States and Israel.
"The president's national security advisor says it's destructive for the prime minister of Israel to address the United States Congress. I couldn't disagree more," Boehner said at his weekly news conference, according to the Reuters news agency.
"The American people and both parties in Congress have always stood with Israel and nothing, and no one, could get in the way," he added.
He was responding to comments by National Security Advisor Susan Rice, who said in an interview on Tuesday that Netanyahu's March 3 speech in Congress is "destructive" to the relationship between the two countries.
"What has happened over the last several weeks by virtue of the invitation that was issued by the speaker and the acceptance of it by Prime Minister Netanyahu two weeks in advance of his elections is that on both sides there have been injected some degree of partisanship, which is not only unfortunate, I think it's destructive of the fabric of the relationship," she said.
"It's always been bipartisan. We need to keep it that way. When it becomes injected with politics that's a problem," added Rice.
White House spokesman Josh Earnest backed the comments on Wednesday, telling reporters, "I believe what Susan was referring to is how reducing the U.S.-Israeli relationship to just a relationship between two political parties is destructive to a relationship between our two countries that for generations had been strengthened through bipartisan cooperation, not just in this country but in Israel."
The invitation to Netanyahu to address Congress was extended by Boehner, who did so without  consulting the White House or the Democrats, and later explained he felt it was important to do an end-run around White House "interference".
Democrats were outraged, with Democratic Senator Patrick Leahy saying he would not attend the speech and accusing Republican leaders in the House of Representatives of "unilaterally" arranging and politicizing Netanyahu's planned address.
Other lawmakers threatened to boycott the speech as well. House Minority Leader Nancy Pelosi said there would be no organized "boycott" of Netanyahu's speech, but she suggested some lawmakers might "be too busy to attend".
On Thursday, Boehner expressed doubts about the ongoing nuclear talks between Iran and world powers as he defended the invitation to Netanyahu. "What is destructive in my view is making a bad deal that paves the way for a nuclear Iran. That's destructive," he said, according to Reuters.
Boehner said it was important for the U.S. public to hear what Netanyahu has to say about the "grave threats" Israel faces. "I'm glad that most of my colleagues, Democrats and Republicans, will be there," he said.
Source material can be found at this site.