The German co-pilot who deliberately flew a Germanwings flight into the French Alps has been named as Andreas Lubitz, who was aged 28. Prosecutors said information suggested he was fully conscious as the plane went down.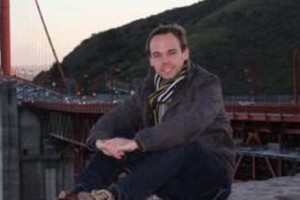 "The co-pilot is alone at the controls," prosecutor Brice Robin said, drawing on information gathered from the black box recorder. "He voluntarily refused to open the door of the cockpit to the pilot and voluntarily began the descent of the plane."
Details of Lubitz's life are still emerging, with investigators confirming he did not have any known terrorist links. According to the website of the flight club where he was a member, the co-pilot was from Montabaur in Rhineland Palatinate.
German media reports he had 630 flight hours and joined budget airline Germanwings straight out of Lufthansa Flight Training School in Bremen in September 2013. Authorities have not confirmed if he had any experience as a professional pilot prior to that.
In 2013, the Federal Aviation Administration recognized Lubitz for "meeting and exceeding" the "high educational, licensing and medical standards" established by the body, which regulates civil aviation, reports the Aviation Business Gazette.
The FAA said that the certification standards have evolved to "reduce pilot errors that lead to fatal crashes."
"Andreas became a member of the club as a youth to fulfil his dream of flying," the LSC club said in a death notice on its website.
"He fulfilled his dream, the dream he now paid for so dearly with his life," the club said, reports the Wall Street Journal.
Montabaur city mayor Gabriele Wieland, speaking to the DPA press agency, said Lubitz lived with his parents in Montabaur and also had a residence in Dusseldorf, where the Germanwings flight was heading before it crashed.
French authorities said his family had left Marseille, where a press conference was held earlier on 26 March. His Facebook page lists his interests as aviation and music.
Information from the black box recorder of the flight, which crashed on 24 March and killed 150 people, indicated Lubitz was alone in the cockpit, and intentionally started a descent while the other co-pilot was locked out.
The Airbus 320 from Barcelona to Dusseldorf hit a mountain near Barcelonette in the French Alps, after an eight-minute descent.
It was also suspicious that the Obama Administration stated immediately after the accident that it was not an act of terrorism. How could they be so sure, appears they were wrong again? Regardless of  the motivation it was sheer terror for those passengers and their families and the flying public.