Yet a new wrinkle has surfaced in the controversial nuclear deal being formulated by the US and world powers with Iran, as State Department representatives on Monday would not rule out handing the Islamic regime up to $50 billion in a "signing bonus" for agreeing to a deal.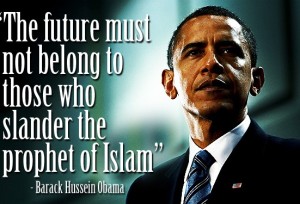 Reports have indicated that the US would authorize a release of $30-$50 billion in cash to Iran with the signing of a final deal ahead of a June 30 deadline, which comes in addition to over $11 billion in assets that were unfrozen in the interim agreement signed November 2013.
Asked about the reports on Monday, State Department spokesperson Marie Harf tried to avoid the topic before accusing reporters of being "spun up" on the issue, according to Washington Free Beacon.
When directly asked if Iran will receive $50 billion "on day one after signing" a nuclear deal, Harf said she would "look into it."
She added that sanctions relief is ongoing and will continue, remarking, "they're getting access to money throughout this period as well. Throughout the extension they're now getting some sanctions relief, which will continue through June 30."
Iran has demanded the lifting of all sanctions immediately upon signing a nuclear deal, a caveat which has been a sticking point after the US claimed in its outline of the framework deal reached earlier this month that the sanctions will be rolled back in stages to ensure Iran keeps its word.
"Largest cash infusion to terror state ever"
Speaking about the "signing bonus," Jonathan Schanzer, a leading terror funding expert at the Foundation for Defense of Democracies (FDD), said it would let Iran continue propping up numerous terrorist groups, including Hamas in Gaza and Hezbollah in Lebanon.
"This could be the largest cash infusion to a state sponsor of terrorism in modern history," Schanzer said. Iran is the largest state sponsor of terrorism in the world.
His concern over the deal being formulated was strengthened by nuclear expert David Albright, founder of the Institute for Science and International Security (ISIS).
Albright noted that Iran will be allowed to store roughly 1,000 advanced nuclear centrifuges at its covert military nuclear facility Fordow, which he said will potentially allow the Islamic regime to create weapons-grade nuclear material in mere weeks.
Reports also indicate that Iran is refusing the framework agreement conditions that would have it ship enriched uranium stockpiles out of the country. Those stockpiles would likewise allow it to produce a nuclear weapon in a drastically reduced time frame.
A Congressional aide familiar with the details of the negotiations told the Washington Free Beacon about the "signing bonus."
"This is a disturbing yet unsurprising development in a failing series of negotiations," the aide said. "Once again, it seems the administration is prepared to make drastic concessions to Tehran in its desperate attempt to reach a deal. As a result, the United States will gamble away its remaining negotiating leverage with nothing to show for it."
Iran has said it will not allow "foreigners" to inspect its nuclear sites, in violation of the framework agreement details that it has accused the US of "lying" about.
Top Iranian officials have also declared they will start using advanced IR-8 centrifuges that are 20-times as effective as standard ones as soon as a deal is reached, meaning they would be able to produce a nuclear arsenal in a rapid time frame.
Source material can be found at this site.