According to WSB-TV, a 33-year old East Point, Ga. mother accused of making serious threats against police officers on her Facebook page is in jail.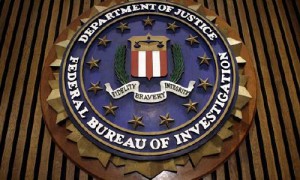 The FBI, Homeland Security, the District Attorney's office and the New York Police Department assisted East Point police with Ebony Dickens' arrest.
Dickens is accused of writing a Facebook post Monday using the name Tiffany Milan in which she called for "death to all white cops nationwide."
The post went on to say, "I thought about shooting every white cop I see in the head until I'm either caught by the police or killed by them… Might kill at least 15 tomorrow, I'm plotting now."
Dickens took down the post on Tuesday – hours before she was arrested.
It took police less than 24 hours to search Dickens' condo and take her into custody.
"I don't think she anticipated that we would respond as quickly as we did," East Point police Lt. Cliff Chandler said.
During the search police seized computers, a cell phone and a firearm.
Dickens has been charged with disseminating information related to terrorist acts.
H/T WSB-TV