Spain has made a new law: Muslims will no longer be able to come through their borders between Spain and North Africa. I did a whole video on this: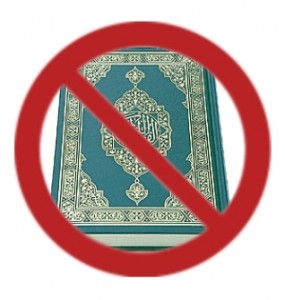 [youtube deSHg7Bmq-g nolink]
According to a report:
A top European rights official warned Spain on Friday that it risked destroying its asylum system if it passed a law authorizing police to immediately deport migrants from its north African territories.

Spain says the measure is needed to help its border guards secure the border of Ceuta and Melilla, two Spanish cities fenced off from Morocco.

Its police have been accused of breaking international rights conventions by beating African migrants who climb the fences into the territories and deporting them on the spot without asylum procedures — so-called "pushbacks".

The human rights commissioner of the 47-nation Council of Europe, Nils Muiznieks, said after meeting officials in Melilla and Madrid that the plan to legalize such deportations was "in clear breach of human rights law".

"In many countries I have seen pushbacks, but nowhere are they legal or legalized," he told a news conference in Madrid.
In 1580 there was a discovered conspiracy to invade Spain from Morocco. When king Philip II–staggered by the massacres of priest by the Muslim rebels (See Kamen, The Spanish Inquisition, ch. 10, p. 224)–published an order "to root out all of the Moors and resettle them in Castile", it was also commanded by the Duke, who was in charge of this expulsion, "that all of the Moors who had nothing to do with the rebellion should be gathered together at the castle at Ronda with all their household goods and clothes that they could carry and their women and children." (Mendoza, 4.18)
This just policy illustrates the civility and equity of the Christian Spaniard, which was, and still is, far more superior to the values of Muhammad and his barbaric followers of the Orient. But this did not stop the brutal spirit of El Melqui and his followers, who led many massacres, as Mendoza describes:
They [the Moors] began to appear here, there and everywhere, from Rona to Marbella, at all hours of the day and night, kidnapping farmworkers, stealing herds, robbing travelers on the roads even under the walls of Ronda. …[A]lmost every day people were being killed in the Valley of Rioverde and the Sierra de Alborno.
(Mendoza, 4.19, brackets mine)
FOR ENTIRE ARTICLE CLICK LINK