The back and forth between Republican presidential candidates Lindsey Graham and Donald Trump continued on Tuesday, Politico reported.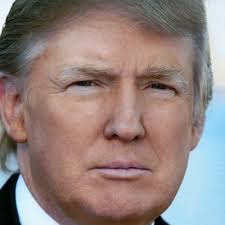 Trump ramped up his attacks on the South Carolina senator, who made headlines Monday for calling Trump a "jacka**", by giving out Graham's private phone number in a speech in front of supporters.
Trump began by calling Graham a "lightweight" and an "idiot" then added, according to Politico, "He doesn't seem like a very bright guy. He actually probably seems to me not as bright as Rick Perry. I think Rick Perry probably is smarter than Lindsey Graham."
Trump then told a story from a few years ago, in which Graham called Trump allegedly "begging" him for a good reference with Trump's pals on the Fox News morning program "Fox Friends."
Trump said that he promised Graham he would put out a good word, and the South Carolina Republican then gave him his phone number to follow up.
Trump then read out what he said was Graham's phone number, telling his supporters to "try it."
Responding to the incident, Graham later told Politico, "When it comes to the Donald, nothing surprises me anymore. It's just too bad, really."
The biggest beneficiaries of Trump's antics, Graham added, are President Barack Obama and Democratic candidate Hillary Clinton.
The feud between Graham and Trump has escalated in recent days, as the South Carolina Republican has ripped into Trump for saying that Graham's good friend, Sen. John McCain (R-AZ), is not a war hero because he was captured.
On Monday evening, Graham told CNN that Trump was "becoming a jacka**". On Tuesday, he appeared on "CBS This Morning" and called Trump "the world's biggest jacka**,"  the report said.
Trump's comments on McCain are not the only issue about which Trump and Graham have bickered.
Graham recently said Trump is a "wrecking ball" who has put the Republican Party's future on the line. Those comments came in response to Trump's controversial remarks about Mexican immigrants.
"I think he's hijacked the debate. I think he's a wrecking ball for the future of the Republican Party with the Hispanic community and we need to push back," Graham said.
"This is a defining moment for the Republican Party. We need to reject this," he added.
The often outspoken Trump has stuck by his assertion that most Mexican immigrants are criminals, and has insisted he'd build an impenetrable wall — which he'd make the Mexican government pay for.
His recent comments angered the Spanish-language Univision network, which announced it would cut ties with Trump and pull its Spanish-language coverage of the Miss USA beauty pageant which Trump co-owns. In response, Trump threatened to sue the network.
Beyond the lawsuit, Trump also attacked fellow presidential hopeful Hillary Clinton as well as her supporter Haim Saban, an Israeli businessman whose investment firm owns Univision, of being the real forces behind the broadcast's cancellation.
Source material can be found at this site.