Every year interns from the Cato Institute match up against interns from The Heritage Foundation to debate whether conservatism or libertarianism is the superior political philosophy.
Considering almost 700 people signed up on Facebook to watch, we were not surprised at the sizable audience that turned out to view this year's contest live.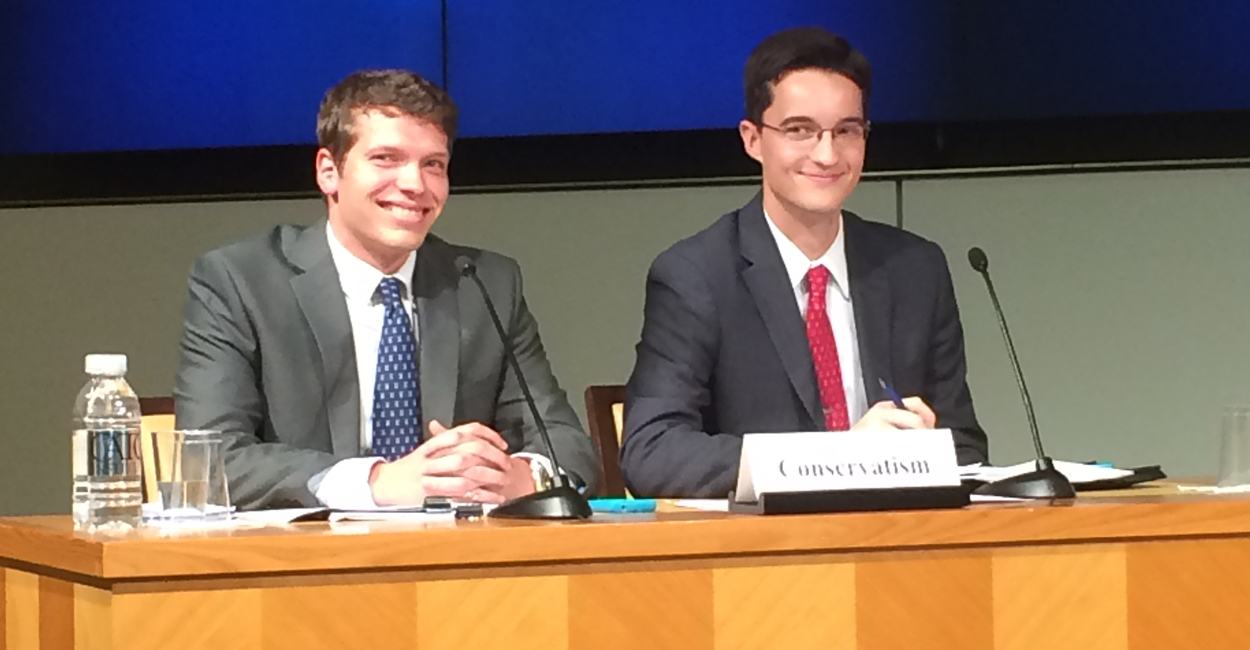 Cameron Swathwood and I, the Heritage interns, represented conservatism, and Charles Lehman and Will Duffield, the Cato interns, represented libertarianism.
We clashed over what we saw as inconsistencies between their ideas and the core principles of libertarianism ranging from abortion to the role of prudence in government. But we found much common ground, such as in our stances on the Federal Reserve.
We further discussed the role of American armed forces in international affairs, if the government should value the security of its citizens over the freedom of foreigners, and whether the two controversial programs Edward Snowden uncovered justify leaking more than a million documents he never read.
We also found agreement on the value of religious liberty and in other areas that demonstrated why conservatives and libertarians are allies on many issues.
It was a fun event, and many observers said they found it thought-provoking.
We think we beat a great team on its turf, which always is a thrill. Watch for yourself and see what you think.