Veterans are leaving one combat zone for another.
Leave No Veteran Behind is a Chicago-based organization that relieves the burden of student debt on veterans in exchange for their dedication to community service.
Veterans enrolled in the program are given retroactive scholarships if they meet the criteria of having an economic hardship in which their debt is not covered by other programs, having completed some type of higher education, and commit 100 to 400 hours of community service back to their neighborhood.
One offshoot of this project has been the creation of Safe Passage, a program in which veterans line the route to Chicago's public schools in hopes of decreasing violent incidents.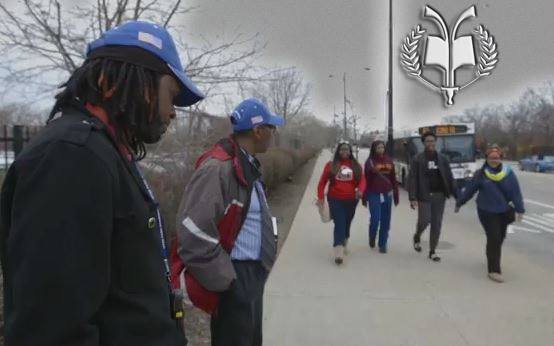 Leave No Veteran Behind has established a partnership with Chicago Public Schools that allows these veterans to continue their duty of establishing order and protecting 10,000 school children on a daily basis.
Between 40 and 50 veterans volunteer to stand in a particularly dangerous area of Chicago which is the intersection of five high schools and unsafe neighborhoods with gang affiliations.
Meet the Hard-Working Veterans Offering a Safe Passage to Chicago Youth: https://youtu.be/xTGdFp02dbU

Posted by Leave No Veteran Behind on Monday, July 6, 2015

 
These unarmed veterans simply provide a safe presence to notoriously bad routes in Chicago that overlap a child's walk to school. Since the program's creation in 2011, there has been a 7 percent increase in school attendance, 51 percent decline in student disciplinary reports, and 20 percent decline in criminal incidents.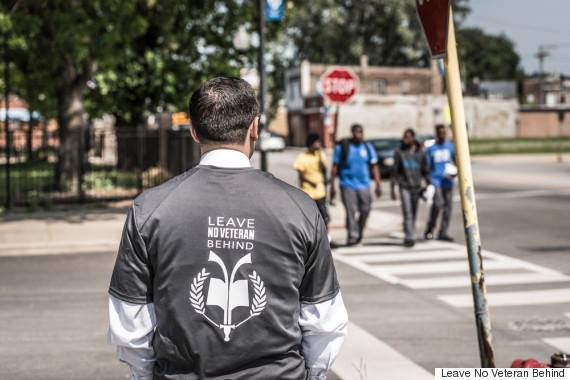 Over 400 veterans have participated in Safe Passage, as it renews their sense of purpose while contributing back to their community.
See the video here: