Ten years ago, Hurricane Katrina reminded us that when it comes to natural disasters, you can prepare for the worst, but it's also crucial to plan for the chaos that comes afterward.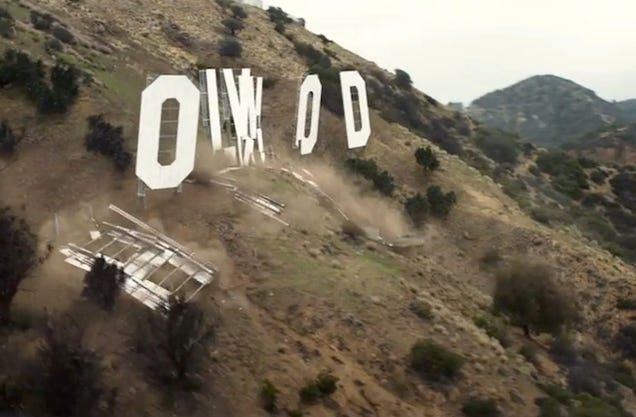 Los Angeles Mayor Eric Garcetti took that lesson to heart. He is haunted by the memory of flying over New Orleans in a helicopter a full year after the storm and seeing whole sections of the city that hadn't come back to life — and probably never would.
In Los Angeles, the looming disaster is not a hurricane, but a long-overdue eruption of the massive San Andreas Fault, which seismologists say is the most likely source of a large earthquake in heavily populated Southern California.
Garcetti ran for mayor in 2013 promising to tackle the mundane infrastructure challenges that previous mayors had neglected: potholes, decaying water pipes and retrofits of Los Angeles' large stock of pre-1980s concrete buildings, which are often most vulnerable to earthquakes.
Now that he is in office, Garcetti is pushing even harder, arguing that Los Angeles and other cities in the region must not only prepare for the next big one, but also for its aftermath. In a state plagued by drought, he is working to increase Los Angeles' water capacity to ensure it is able to fight the thousands of fires that could rage across the city and county. He also wants to prevent petroleum and natural gas lines, which run across the fault, from rupturing, and to protect fiber optic communications lines from being disrupted — possibly for months — after a big earthquake.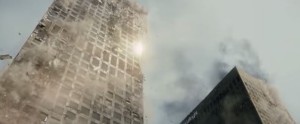 Last year, the mayor brought in Lucy Jones, a renowned U.S. Geological Survey seismologist, to identify the city's vulnerabilities and to lead a detailed study for the Mayoral Seismic Task Force. Jones hoped to persuade elected officials to invest in an early warning system, as well as infrastructure improvements that would make electricity, water and sewage systems more likely to withstand earthquake damage.
"The infrastructure of the city — the sewage pipes, the electrical system that makes life in a modern city possible — all of those lines are generally pretty old, and they are very vulnerable to damage in earthquakes," Jones said. Earthquake damage can be mitigated, she said, with money and political will.
"The earthquake is inevitable, but the disaster is not," Jones said in an interview at her Pasadena office. "The disaster is what the earthquake does to human structures. We change those human structures, we can eliminate the disaster."
Garcetti said that's exactly what Los Angeles and the surrounding area need to do. Because the problem — and the solution — are so large and expensive, the mayor's task force said the cost would have to be shared by local, regional and state partners.
But Jones and Garcetti said the cost of doing nothing could be greater. "Keep these things from breaking down, because once they're broken down the economy comes apart in the time it takes to get them fixed," Jones said.
The mayor wants to ensure the city not only will survive a massive earthquake, but also that Angelenos will stay put and rebuild.
"Too much of politics is 'What's the fight right now? What's going to score you points?'" he said. "I know that the work we're doing will save lives."
Though infrastructure projects aren't glamorous, Garcetti said he wants his legacy to be as "a builder."
"We shouldn't just do things that get us to the next job," he said. "We should do things that, long after people remember our names, they say thank God somebody said this building need to be strengthened. We survived that quake."
[youtube SzRbK9qIhBs nolink]
[youtube 23VflsU3kZE nolink]