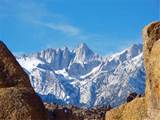 By John W. Lillpop
Barack Obama continues unabated in his drive to transform anything and everything which bears a Caucasian footprint to one where people of color are given equal, or superior, dominance in American culture and history.
Obama's latest toying in pursuit of racial gerrymandering involves the renaming of Mount McKinley, named after an old, dead white male who parlayed his despicable white privilege to become 25th US President, to Denali in honor of generations of Alaska natives.
As reported at the reference:
WASHINGTON — President Obama's three-day trip to Alaska this week will literally change the map of the nation's 49th state.
Mount McKinley — the 20,237-foot mountain and the tallest in North America — has been renamed Denali, as it was originally known by Alaska Natives before it was renamed to honor President William McKinley.
The mountain, which sits in the 6 million-acre Denali national park, has been known as Denali in Alaska since 1975. Under an order signed by Interior Secretary Sally Jewell, the Denali name will also take effect for all federal usage and, therefore, on all official maps.
The order was signed Friday, but the White House asked that it be announced Monday as part of Obama's trip to Alaska to highlight the effects of climate change in the Arctic. The White House said the name change "recognizes the sacred status of Denali to generations of Alaska Natives."
Unsubstantiated rumors (shamelessly started by this reporter) are that Obama plans to sign an Executive Order that will unilaterally change the name of the Washington Red Skins to Washington Denalis to correspond with his "right thing to do" mountain adventures.
And the "Down with Whitey" beat goes on!
Reference: http://www.argusleader.com/story/news/politics/2015/08/30/obama-administration-renames-mount-mckinley-to-denali/71426656/