A total of 17,805 murders were committed from April 2014 to March 2015 as authorities struggle to stem violent crime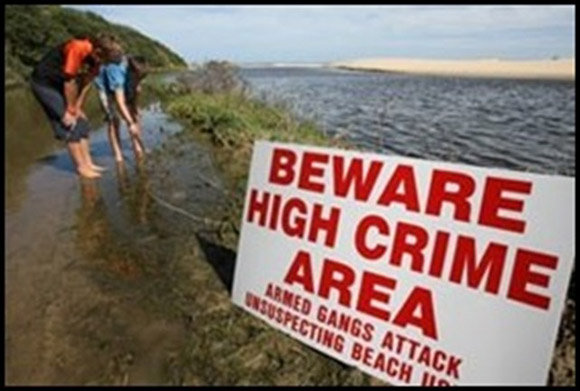 South Africa's murder rate has jumped 4.6% in the past year, with almost 49 people killed every day.
A total of 17,805 murders were committed from April 2014 to March 2015, an increase of 782 deaths from the year before in a population of 54 million.
The government admitted authorities were struggling to tackle the problem, but said the 10-year trend showed a decline in overall crime. Opposition parties and analysts criticised the numbers and said there was a lack of clear strategy to bring crime under control.
The murder figures, which have risen each year from a low of 15,554 in 2011-12, reflect a reversal of what many had hoped was a long-term progress in reducing violent crime.
"17,805 is a number I would expect from a country at war," said Dianne Kohler Barnard, shadow police minister of the main opposition, Democratic Alliance.
Armed robberies, carjackings and burglaries also increased, showing the country "lacks clear strategies to reverse this dangerous trend", Gareth Newham, of the Institute for Security Studies thinktank, said.
"That robberies have increased raises questions about the extent to which police resources are being effectively used. With some of the best technology in the world, and more than 194,000 personnel, the South African police service should be better able to reduce crimes such as robbery."
The police minister said South Africa needed "to tackle the violence within our communities". "To think we can resolve the issue of murder on our own is effectively just hallucination in a sense, because it's a social problem. It's a problem that's got to be tackled at the level of family units," Nathi Nhleko said.
Reported sexual offences, assaults and car thefts decreased. The fall in numbers of rape and other forms of sexual violence by 5.4% could mean that victims did not trust the police enough to report these crimes, Kohler Barnard said.
More than 50,000 sexual offences were reported to South African police last year, but the number of sexual victims willing to report these crimes has dropped by 21% from 2011 to 2014, according to a national survey on victims of crime, carried out by Statistics South Africa, a government agency.