The BBC on Sunday admitted that its initial headline on Saturday's stabbing attack in Jerusalem was wrong, but refused to apologize for using it.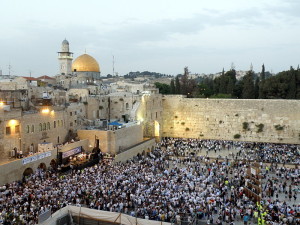 Following the attack, the network posted a headline reading, "Palestinian shot dead after Jerusalem attack kills two".
The headline shocked and angered many readers who took to social media to vent their outrage.
The channel later changed its headline to the more accurate "Jerusalem: Palestinian kills two Israelis in Old City".
But in a statement Sunday to the website of the Yedioth Ahronoth newspaper, the BBC refused to apologize for the initial headline despite acknowledging it was erroneous.
"We identified the headline as one that does not accurately reflect both the events and the details reported on our website, so we changed it willingly," the network's spokesman told Yedioth Ahronoth.
The head of Israel's Government Press Office issued a warning to the BBC following its eyebrow-raising headline.
"There is a limit to the lack of objectivity in press coverage, and this time we are talking about an outrageous title which reminds one of the headline given by the CNN TV station after the slaughter at the synagogue in Har Nof, which introduced the attack as 'an attack on an Israeli mosque,'" said Hen.
"While the BBC corrected its title later this evening, tomorrow I intend to reprimand the head of their office in Israel and to warn him directly that we do not intend to let this pass unchallenged," Hen added.
Meanwhile on Sunday, the Al Jazeera network issued an apology over a tweet it posted after Saturday's stabbing attack.
The tweet read "Palestinian shot dead after fatal stabbing in Jerusalem; 2 Israeli victims also killed" and, like the BBC's headline, was widely criticized.
The network posted an apology over the tweet, saying it had been written "under the pressure of breaking news".
"Many people in our audience have pointed out that the tweet appears to minimize the killings of the Israeli victims and leaves out the context that the Palestinian man was their attacker," said the statement.
"This criticism is valid and we regret the wording of a tweet written under the pressure of breaking news. The story on the site was briefly headlined with similar wording, which we amended in an update," it continued.
Source material can be found at this site.