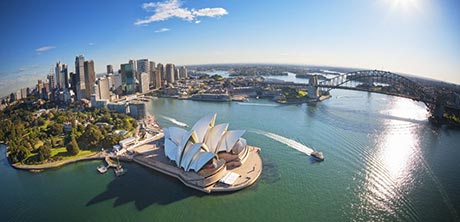 Australia said Wednesday it was striving to shut down money flows to terrorist groups after its anti-money laundering agency tracked Aus$53 million (US$38 million) in suspect transactions in a year.
Government body AUSTRAC said that between July 2014 and June 2015, it monitored more than 100 people "of interest" and investigated 536 suspicious transactions valued at Aus$53 million, most of which were associated with terrorist groups in Iraq and Syria.
"Those 100 are obviously part of a wider group of people who we're worried about supporting ISIL," Justice Minister Michael Keenan told reporters in Canberra, using an acronym for the Islamic State group.
"Because it's not just money we are concerned about, but other Australians who might be involved such as (in) recruitment."
Australia has been increasingly worried about its nationals traveling to war zones in the Middle East to join terrorist groups.
The government estimates some 120 Australians are in Iraq and Syria supporting the Islamic State and other terror-linked groups, with another 160 actively supporting extremist organizations at home through financing and recruitment.
Canberra has also been concerned about attacks by home-grown extremists. It has raised its terror threat level to high, introduced new national security laws and conducted several counter-terrorism raids.
It plans to tighten laws further to restrict the movements of suspects as young as 14 after a 15-year-old boy shot dead a police employee in early October.
AUSTRAC cautioned that not all the Aus$53 million in transactions would be directly funding terrorism, since some funds were mixed in with legitimate financing.
But it drew a link between the amount of money and people going overseas, adding that some Aus$11 million of the transactions were in cash.
"Currently, the volume of terrorism financing in Australia is linked to the number of Australians travelling to join terrorist groups in Syria and Iraq," AUSTRAC said in its annual report presented to parliament Tuesday.
"Australians traveling to fight in the region may fund their own activities or receive financial support from Australian sympathizers."
AFP contributed to this report. 
Source material can be found at this site.