The FBI has 900 ongoing ISIS-related investigations. And now the traitor in the White House wants to bring in at least 200,000 more "refugees," with untold numbers of jihadis among them, Absolute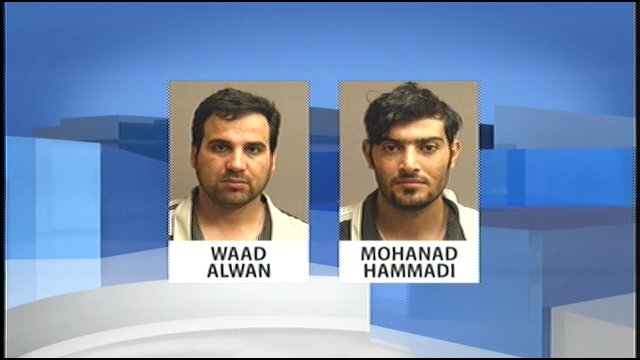 madness.
"FBI In 2013: 'Dozens' Of Terrorists In US Through Refugee Program," by Kerry Picket, Daily Caller, November 17, 2015:
Dozens of suspected terrorist bombmakers, to include at least two members of al-Qaida, may have been allowed to move the United States as refugees.
That stunning revelation comes from FBI agents and is included in an exclusive ABC News investigation of the flawed U.S. refugee screening system, which was overhauled two years ago.
The FBI told ABC News two years ago the U.S. may have already allowed in "dozens" of terrorists as refugees. The revelation came after two al-Qaida terrorists who were admitted as refugees and lived in Bowling Green, Ky., later said they attacked U.S. military personnel in Iraq.
"We are currently supporting dozens of current counter-terrorism investigations like that," FBI Agent Gregory Carl, director of the Terrorist Explosive Device Analytical Center, said in an ABC News interview at the time.
Last Friday's terrorists attacks in Paris that left 129 dead and 352 injured revealed that one of the attackers fled Syria amid a flood of refugees into Greece. Alabama Republican Sen. Jeff Sessions called the attacks a "game changer," telling reporters Monday, "this country can see this type of thing happening here. We can see it's a matter of mathematics."
In April 2014, a Moroccan national was arrested for planning to use toy planes to bomb a federal courthouse or a university. An Iraqi refugee living in Arizona was arrested for setting of a bomb outside a social security office in the town of Casa Grande. However, he was later convicted on only weapons a
charge and sentenced to five years.
Perhaps the most well-known refugees who turned out to be terrorists were the 2013 Boston bombers, brothers Tamerlan Tsarnaev and Dzhokhar Tsarnaev.
House Homeland Security Chairman Michael McCaul proposed a bill this week requiring the administration to obtain congressional approval before allowing more refugees into the country.