French Prime Minister Manuel Valls has warned that Islamist terrorists could deploy chemical or biological agents in further attacks against France, following Friday's deadly Paris attacks.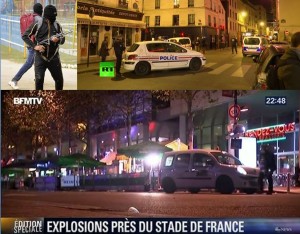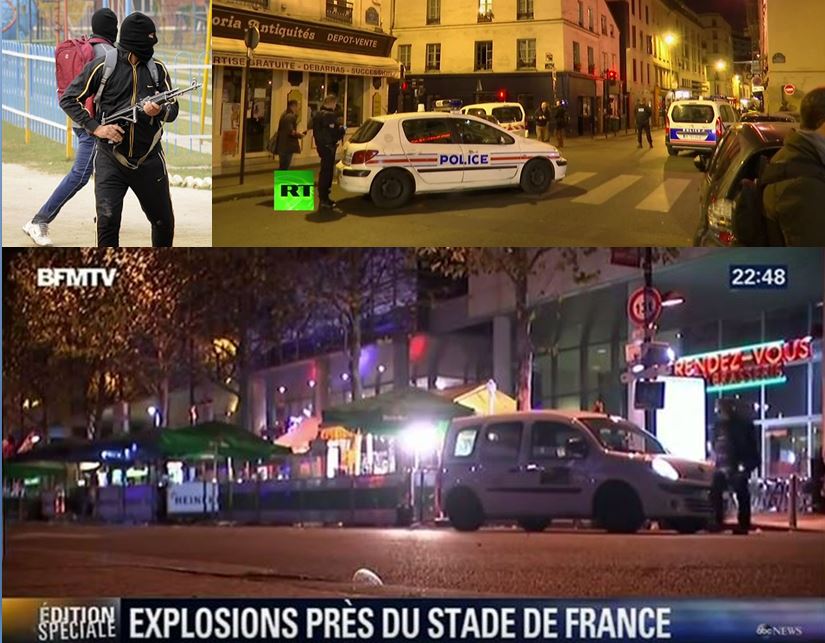 His comments came as French MPs debated extending the state of emergency in France, following the coordinated gun and suicide bomb attacks by the ISIS terrorist group, which killed 129 people and left hundreds more wounded.
Intelligence agencies have long warned that the Islamic State (ISIS) terrorist group – including in its previous incarnation as Al Qaeda in Iraq – has actively attempted to develop non-conventional weapons. The group has in fact used crude chemical bombs in the past in attacks against Shia and other Iraqi targets during the Sunni insurgency during the US-led occupation there, but has so far not succeeded in developing any sophisticated chemical weapons program – let alone more complex biological weapons.
During the parliamentary debate on whether to extend the state of emergency for a further three months, Valls told MPs that "terrorism hit France, not because of what it is doing in Iraq and Syria … but for what it is."
"What is new are the ways of operating; the ways of attacking and killing are evolving all the time," the prime minister added, according to BBC.
"The macabre imagination of those giving the orders is unlimited. Assault rifles, beheadings, suicide bombers, knives or all of these at once."
Valls' comments come as French police continue sifting through the wreckage from a huge raid targeting the suspected mastermind of the Paris attacks, and as lawmakers prepared to vote on extending a state of emergency.
Investigators have yet to confirm whether the body of Abdelhamid Abaaoud was among the rubble of an apartment block after a seven-hour siege in a northern district of Paris on Wednesday.
At least two terrorists were killed in the operation – a woman thought to have blown herself up with a suicide vest and another body found riddled with bullets, according to Paris prosecutor Francois Molins.
Eight people were arrested, but neither Abaaoud, the Belgian suspected of orchestrating the worst ever terrorist attack on French soil, nor Salah Abdeslam, suspected of taking part with his suicide-bomber brother Brahim, were among those held.
French lawmakers on Thursday were to begin debating whether to extend the state of emergency declared after last week's attacks to February, and expand it to allow suspects to be placed under house arrest.
As international efforts to fight the Islamic State terrorist group which claimed it carried out the attacks in which 129 people died and hundreds were injured, Foreign Minister Laurent Fabius said Russia was open to cooperation against ISIS in Syria.
"There is an opening, so to speak, with the Russians. We think they are sincere and we must bring together all our forces," Fabius told France Inter radio.
But world powers remain divided over the future of Syrian President Bashar al-Assad, who is strongly backed by Russia.
US President Barack Obama reiterated Thursday that Syria's civil war could not end unless Assad leaves power.
US warning
Unconfirmed police sources, cited by France 2 television, said the group targeted in the apartment was a fourth team in addition to the three involved in Friday's attack.
It may have been planning to strike  Charles de Gaulle airport north of Paris and the La Defense business district on the city's western rime, they said.
Severe damage to the building and the state of the bodies made it impossible to know exactly how many had been killed and who they were, the prosecutor said.
"A new team of terrorists was neutralized and all indications are that given their arms, their organisational structure and their determination, the commando could have struck."
As details were still emerging of the shootout, US intelligence published a report showing it warned in May that ISIS was capable of carrying out the kind of large-scale, coordinated attacks seen in Paris.
The assessment from the Office of Intelligence and Analysis, in coordination with the FBI, specifically refers to Abaaoud as a ringleader of Belgian plotters and warned Europe was more at risk of attack than the US.
Abaaoud is a 28-year-old ISIS fighter who was previously thought to be in Syria after fleeing raids in his native Belgium earlier this year.
Jewish teacher stabbed
In Belgium, where some of the attackers lived, it emerged prosecutors had questioned the two Abdeslam brothers before the attacks "but they had shown no signs of being a potential threat."
Hundreds of Belgians joined a candlelight vigil in solidarity with the victims of the Paris attacks on Wednesday in Molenbeek, the troubled Brussels neighbourhood where the brothers lived.
In Sweden, police were hunting for a man suspected of "planning a terrorist act", who media reported was an Iraqi who had fought in Syria.
ISIS, meanwhile, released a new video threatening New York, and specifically Times Square, although police said there was no "current and specific" threat.
The attacks were unprecedented in France, which was shaken to its core for the second time in a year after 17 people were shot dead by jihadists at Charlie Hebdo magazine, on the streets and in a Jewish supermarket in January.
Citing security fears, the government has cancelled two mass rallies scheduled to take place on November 29 and December 12, the days before and after a key UN climate summit.
President Francois Hollande said the "particularly perilous" operation in Saint-Denis proved France was involved in a "war against terrorism."
But he urged the nation not to "give in to fear" or reprisals in the wake of the attacks.
"No anti-Semitic or anti-Muslim act can be tolerated," he said.
Hours later, a Jewish teacher in the southern city of Marseille was stabbed by three people shouting anti-Semitic obscenities and expressing support for the Islamic State group, local police said.
The 57-year-old man was wounded in the arms, legs and stomach but was not in a life-threatening condition.
Amid continuing nervousness across Europe, a plane carrying 161 passengers from Poland to Egypt was forced to make an emergency landing when a man on board claimed there were explosives on board. He was taken into custody.
AFP contributed to this report.
Source material can be found at this site.