Authorities have discovered images of ISIS flags and severed heads on the cellphones of hundreds of asylum seekers crossing into Norway, highlighting concerns about terrorists exploiting the migrant crisis to infiltrate jihadists into Europe.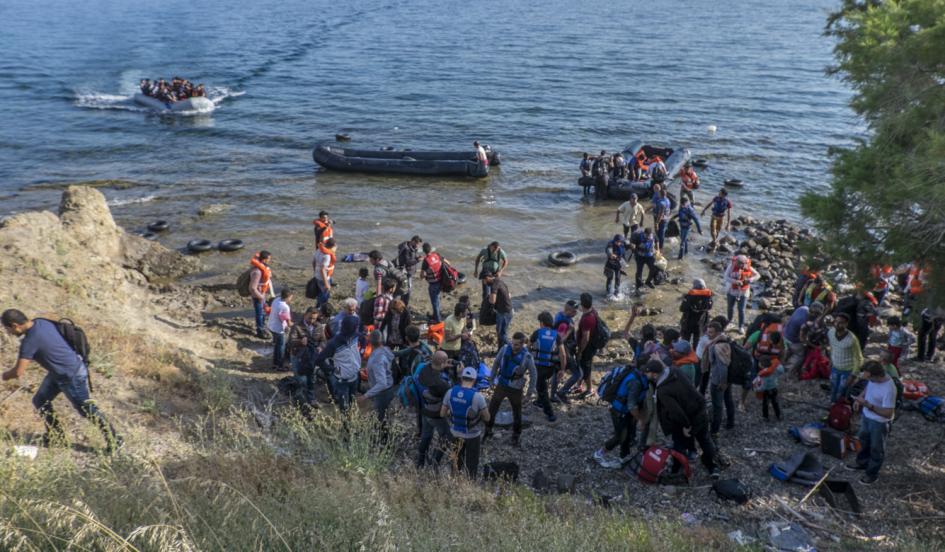 Nettavisen reports that an "explosion" of refugees crossing into the country in recent months meant that the Police Immigration Service (PU) had to register the migrants quickly.
According to the report, after searching luggage and mobile phones belonging to migrants, police have logged "hundreds" of examples of "photos and videos of executions and brutal punishments, such as images of people holding up severed heads or hands."
Authorities also discovered numerous examples of ISIS flags and symbols belonging to other terrorist organizations.
Erik Haugland, head of Norway's asylum program, said that the images may be on the phones for innocent reasons, but that some individuals had likely downloaded the photos because they supported or were affiliated with terrorist groups.
Illustrating the concerns of many that some of the refugees arriving in the west have ties to jihadists, a recent poll found that an astounding 21 per cent of Syrians support ISIS.
Earlier this month, a newly uncovered ISIS manifesto bragged about how the terror organization was planning on exploiting the refugee program to infiltrate jihadists into Europe and set up radicalized Muslim ghettos in major cities.
At least three individuals who posed as "refugees" have now been connected to the November 13 Paris attacks, including the mastermind behind the plot, Abdelhamid Abaaoud, who brazenly revealed how he exploited the migrant red carpet to plot bloodshed.
Earlier this month, an 18-year-old asylum seeker was also arrested in the Netherlands after he reportedly told other refugees that he fought alongside Al-Qaeda and ISIS in Syria.