This was just one of thousands of attacks on New Years Eve.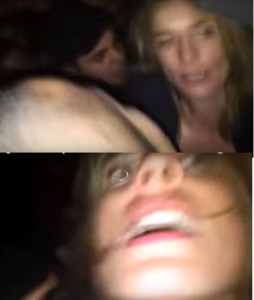 This is YOUR future if Islam prevails.
https://www.youtube.com/watch?v=m7CoV0_jTbs
Security authorities are growing increasingly concerned by the rising number of sex attacks by gangs of migrants which appear to be spreading across Europe.
The German police have been under instructions to cover up crimes alleged to have been committed by migrants and asylum seekers, reported German newspaper Das Bild on Friday.
Police stood around and did nothing while these attacks went on, when more than a thousand anti-immigration protesters demonstration following the attacks police used Water cannons and pepper spray on them, while the migrants are free to do and assault who they wish.
Amid the heightened public pressure, Chancellor Angela Merkel's party proposed stricter laws regulating asylum-seekers in the country — some 1.1 million of whom arrived last year.
Germany's Development Minister Gerd Müller has warned only 10 per cent of Syrian and Iraqi migrants have reached Europe so far and "eight to ten million are still on the way", with even more to come from Africa.
Since the attacksby Muslims in Cologne, there has been an enormous rise in the demand for self-defense products, as women react to the mass assaults and increasing threats of more with the fast-rising flood of Muslim invaders.
FACE OF EVIL: Up-Close Video Of Muslim Rapists Attacking Blonde German Woman On New Years Eve In Cologne

,