Forget the presidency, Obama wants to rule the United Nations, but One man may stop him.
The Jerusalem Post reported: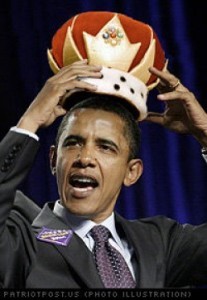 According to the Kuwaiti newspaper Al-Jarida, Netanyahu will make common cause with moderate Arab governments in order to sabotage Obama's plan to succeed Ban Ki-moon when the South Korean diplomat ends his term as United Nations secretary-general on December 31 of this year.
Al-Jarida quoted sources as saying that Obama has already discussed the issue of running for secretary-general with Democrats, Republicans, and Jewish officials in the US.
The sources said that once Netanyahu got wind of Obama's plans, the prime minister began to make efforts to submarine what he has referred to as "the Obama project."
"Wasn't eight years of having Obama in office enough?" Netanyahu is quoted in the Kuwaiti daily as telling associates. "Eight years during which he ignored Israel? And now he wants to be in a position that is liable to cause us hardships in the international arena."
More… This is not the first report that Obama is looking to head the UN.
 Obama has privately campaigned to succeed Ban Ki-moon as United Nations General

,