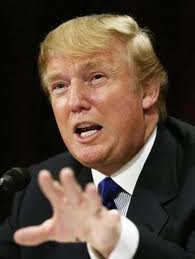 This is incredible!  Trump knows he cannot win the Republican nomination for President by just having Republicans vote for him.
Therefore, he is requesting that Democrats and Independents change their party affiliation ahead of the primaries in time to vote for Trump.
This is the reason why Ted Cruz is beating Trump in closed primaries, but losing to Trump in the open primaries.  Democrats and Independents are coming out and voting for Trump in the open primaries.  Since Florida is a closed primary, Trump made sure that Democrats switched their party affiliation to Republican so that they can vote for him.
Republicans and conservatives want Cruz to be our nominee.  Why are we letting the Democrats pick their opposition to Hillary Clinton?  Do we really want to make it that easy for Clinton to be President?
Here is video proof of this action taking place: