President Vladimir Putin has ordered the Russian military to begin withdrawing the main part of its forces from Syria, according to reports.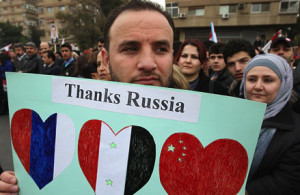 Kremlin spokesman Dmitry Peskov says troops will begin pulling out of the war-torn country on Tuesday.
He said Mr Putin had called Syrian President Bashar al-Assad to inform him of his decision.
Russia entered the civil war in September last year with a series of airstrikes against Isis and Mr Assad's opponents.
The comments come amid fresh peace talks in Geneva aimed at resolving the brutal four-year conflict which has killed approximately 250,000 people and displace millions more.