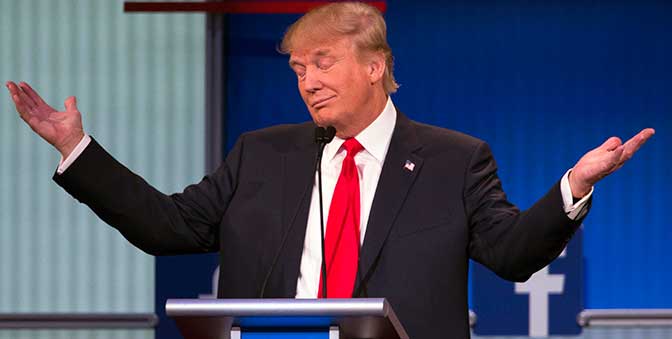 Donald Trump lost out on at least two delegates on Tuesday because some voters declined to choose a delegate representing Trump who had a foreign-sounding name, a Cook Political Report editor noted.
In Illinois's 6th District, Nabi Fakroddin received almost 5,000 fewer votes than Trump's other two delegates, Paul Minch and Barbara Kois. Minch and Kois came in first and second in vote totals, but Fakroddin finished in sixth place behind three John Kasich delegates.
In the Illinois loophole primary, there is rampant evidence Trump supporters gave fewer votes to Trump delegates w/ foreign-sounding names.

— Dave Wasserman (@Redistrict) March 16, 2016
In another district, a Trump delegate named Raja Sadiq received more than 7,000 fewer votes than another Trump delegate named Doug Hartmann.
Hmm…why would Trump voters give someone named "Raja Sadiq" 6,393 fewer votes than a guy named "Doug Hartmann?" https://t.co/8ePhRSRkCI

— Dave Wasserman (@Redistrict) March 16, 2016
The real estate mogul has been heavily criticized for his rhetoric about immigrants and minorities, with many claiming he is stoking racial anxieties.
Bigoted Trump Supporters Don't Vote for Trump Delegates Because of Foreign-Sounding Names

,