Donald Trump announced that he could not attend the Fox News debate in Salt Lake City, Utah, on Monday due to a scheduling conflict with AIPAC (AIPAC could reschedule since it is a multi-day conference), and it was promptly canceled.  Now, he is suddenly available for a CNN prime-time event.
It sure looks like Trump just does not want to debate Ted Cruz since this event will only involve candidate interviews.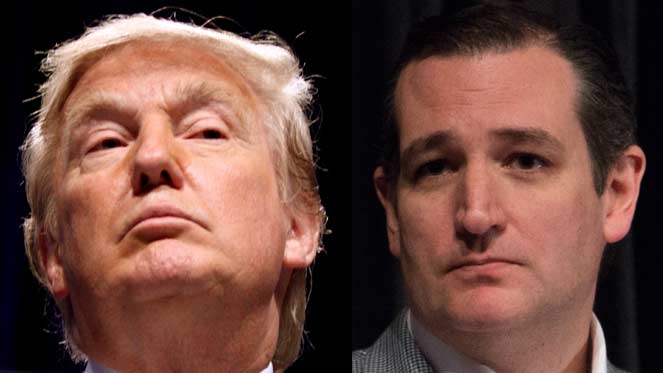 From CNN:
CNN announced today that Anderson Cooper and Wolf Blitzer will host a three-hour primetime event with both Republican and Democratic presidential hopefuls on Monday March 21 from 8 to 11 pm ET. The event will take place just before the 'Western Tuesday' primary contests in Arizona, Utah and Idaho (D).

Donald Trump, Texas Senator Ted Cruz, Ohio Governor John Kasich and Former Secretary of State Hillary Clinton will each be individually interviewed in the CNN Election Center in Washington, D.C. while Vermont Senator Bernie Sanders will be interviewed from the campaign trail.

The event will air from 8-11 pm ET on CNN, CNN International and CNN en Espanol, and will be live-streamed online and across mobile devices via CNNgo.
From The Right Scoop:
This just proves that Trump is worried about his lead and doesn't want to debate Cruz man to man. His excuse about his AIPAC speech was just another lie.